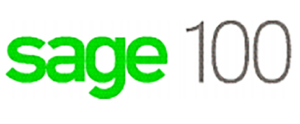 Sage 100 now offers mobile barcode scanning with Sage Mobility for Barcode. That's great news for companies who experience high turnover or hire plenty of seasonal workers or temps during peak season. Why? Because Sage 100 for mobile barcode scanning makes onboarding and training a snap.
Why Faster Onboarding Matters
According to the Institute for Research on Labor and Employment, the average time it takes to train a new employee is three months and 65 hours. That's a lot of time to spend on training, and anything you can do to shorten the training cycle helps you get employees up to speed and working at peak efficiency faster.
The Bureau of Labor currently puts the unemployment rate at 3.7%. That means that if people aren't happy with their employer, they may feel confident enough to leave and seek employment elsewhere; it's easier to find a job today than it was a year or two ago.
The faster you can onboard new employees, the more engaged they will be in their work. Engagement prevents employee attrition. According to the McQuaig Institute, the top three reasons employees give for leaving their jobs is a poor relationship with their boss, lack of faith in the company mission, and lack of challenges or continual engagement.
By making it easier for people to learn the job skills they need to succeed, such as scanning barcodes with their mobile scanners, you can reduce the likelihood of employee turnover.
Scanco and Sage 100cloud Make Learning to Scan Easy
Scanco Mobility syncs with Sage 100cloud to make barcode scanning a snap. Mobility is available from all Sage 100 versions and installs in minutes. It streamlines supply chain operations by synchronizing data from the warehouse and the main Sage100cloud system. Warehouse data scanned now is available instantly throughout the system so that everyone has the same data.
Scanco Mobility uses smartphones, tablets, or other mobile devices and transforms them into handheld scanners. There's no more need for special scanners that work only with your system. Because the scanners take a device people are familiar with already (their smartphones) and transform them into handheld scanners, they are much easier and faster to learn how to use. If you can swipe a QR code with your phone, you immediately grasp how to use swipe a barcode using Scanco Mobility.
Sage 100cloud: Smart Accounting, Great Accountability
Sage 100cloud offers both smart accounting and great accountability for all your projects. By utilizing Scanco Mobility with Sage 100 and Sage 100cloud, you can ensure up to the minute inventory status, tight supply chain management, and accurate order information.
It's not enough to tell customers, "I'll get back to you with an order update." They want a status update now. To provide customers with accurate information, your system must be accurate, too.
That's where Sage 100 and Scanco Mobility come together to provide you with the best accounting software and accountability on the market. It blends the data that both accountants and project managers need into one software package for enhanced productivity company-wide.
With Better Data, Everyone Benefits
With better data, everyone benefits. Scanning may not seem like a big deal to you until you realize that the data from your warehouse is what's fueling supply chain information and shipping estimates. Improve your scanning ability, synchronize it with your accounting system and you have a powerful data center that helps you improve performance, win new customers, and keep your old ones coming back for more.
Emerald TC
Emerald TC offers Sage solutions such as Sage 100, Sage 100cloud, and Scanco Mobility for Sage 100. We help our customers choose the right software for all their needs including accounting, operations, supply chain management and more. Contact us or call 678-456-6919 for more information.