Sage 100cloud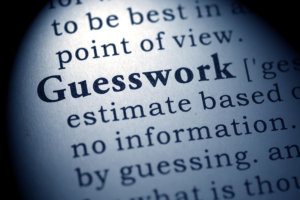 shipping offers automated inventory cycle count, shipping, and payment processing. With Sage 100's powerful ERP system, you can track, manage, and monitor every step of the order process from the initial sale right to receipt by the customer.
Taking the Guesswork Out of Shipping and Fulfillment
If you're still using older systems and spreadsheets to track your orders and inventory, you know that there's always a gap between when the order comes in and when you can safely tell the customer, "It's on its way."
Older, stand-alone systems cannot share data without someone keying information from one system into another. That takes too much time, so many companies skip that step and rely on manually checking orders when questions arise.
Think of the level of service this provides. Is this what you want for your customers? Your competitors probably offer self-service portals that enable customers to look up their orders and track them via the shipping carrier. All of this is the norm today rather than the exception. If you don't offer a similar service on your website, or at least the ability to quickly answer a customer's question about their order status when they call you, you're lagging behind your competitors and running the risk of losing business to them.
Guesswork doesn't deserve a place in the order fulfillment process. Sage 100cloud shipping provides you with instant access to real-time information on your orders, inventory, and shipping.
With Sage100cloud shipping, you can:
Eliminate manual data entry: Are you currently typing order information into your shipping carrier's system? Sage 100cloud shipping automatically enters that information into the system of your choice, removing a time-consuming step from the shipping process that can lead to mistakes and delays.
Rate ship and ship from multiple carriers: Companies using multiple carriers can enter information and compare rates and times across various carriers. You can then choose the one that best fits the order rather than use the first carrier that comes to mind.
Streamline international shipments: International shipments can be challenging to set up with customer forms and multiple documents needed. Sage 100cloud shipping provides the right documents for you so that you can set them up when you set up the order. It makes it easier to send shipments worldwide.
Customize labels, emails, and more: Why should you send alerts from your carrier to your customers? Instead, customize shipping labels and emails with your company information to further strengthen and enhance your brand and brand recognition.
Added Features to Improve Payments and More
In addition to the features in Sage 100cloud shipping that make order fulfillment easier and faster, the software now includes improved payment systems, too.
Click-to-pay is now part of Sage100cloud shipping to encourage customers to pay quickly and easily. Credit cards can be processed through the system, too.
Stay Competitive
Customers vote with their wallets. If you aren't providing them with the information, services, and products they need, they will take their business elsewhere. Remain competitive by updating your shipping systems using Sage 100cloud shipping.
You may be new to Sage or a loyal Sage customer. Either way, we invite you to speak with us today about Sage software and how it can help your business stand out among the competition. There are many Sage products, including Sage 100cloud, Sage 500, and Sage HRMS, to name just a few, that can automate and streamline different processes within your business.
For a free consultation, call Emerald TC. Emerald TC is a Sage Atlanta consultant offering Sage 100 ERP, Sage HRMS, and other products to help small and mid-sized businesses improve their productivity and efficiency. Please contact us or call 678-456-6919.