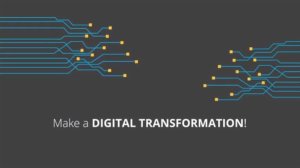 Document management systems offer great convenience and efficiency at any time and in any workplace. Now that most offices and businesses have asked their employees to work from home, those with such systems are thankful for them. Why? Because they make it so much easier to share documents remotely.
The new work-from-home world takes some adjusting to, and not all businesses were ready for the abrupt transition to telecommuting. Even those companies who offered telecommuting as an option for some employees may have found themselves scrambling to shift everyone into virtual work.
Although you may be skeptical that people can be productive when working from home, you'll quickly find that dedicated employees get their work done, whether it's from the couch or the cubicle. Collaboration is the key to keeping everyone on task and the work on time during this unusual and unprecedented time in the workplace.
Fostering Collaboration With Virtual Teams
Collaboration comes naturally when people can work together, face-to-face, in an office. Gather around a conference table, spread out the papers or open the laptop, and let the discussion flow. The typical give and take, sharing, and questioning seems to happen naturally.
How do you shift the collaborative spirit to an online platform? Instead of jumping right into the technology to use, think about the actions or goals you'd like to achieve with your team. Then, think about the right technology to achieve the goal.
Instant Messaging
For example, you may want to make people feel like they can drop by your office or cubicle, as they would in person, to ask a quick question. Instant messaging technology can be beneficial for quick questions. Try Slack, Skype, or other messengers.
Video or Phone Conference
Need to gather around the conference table and do a brainstorming session? How about participating in a presentation about the new marketing plan or the budget? Then group conferencing is the right collaboration tool. Conference calls are commonplace, but now video conferencing has been added to the list of ways to connect people to collaborate.
When participating in video conference calls, it is helpful to have a room where you can close the door to prevent ambient sound from disrupting the call. Mute your microphone unless speaking; this also helps keep the sounds of lawnmowers outside your windows, a dog barking, or a child speaking from interrupting the call. Lastly, you may need to shut down other tabs on your computer and keep only the conference system tab open. With such high demands on internet services and slow speed in some areas, the video quality may be jumpy on some systems trying to multitask.
Set the goals for the meeting and use frequent breaks for questions, stories, and group discussion to liven up a video conference call. Recording the video call helps with note-taking as well as sharing it with team members who may not have been able to join. It's always a good practice to share an agenda before the meeting, as you would for an in-person meeting, as well as circulate notes afterward (or the recording) so participants can refer to it for follow up items.
Document Collaboration
Lastly, there are times when you want several people to review the same document. It's easy in an office. You knock on their door, hand it to them, talk about it, and leave. How do you do the same thing virtually?
There are several ways to collaborate on documents. Cloud-based document platforms such as Google Docs allow for real-time collaboration. The drawback is that everyone logged in needs either an enterprise (business) based-Google account or a Gmail account. Gmail is free but comes with the typical "give up your privacy" strings attached. Microsoft SharePoint and Dropbox are also tools for document collaboration.
To keep documents genuinely secure and safe, the best way to collaborate on them is to use a document management system. Altec DocLink is a document management system that safely and securely manages all of the paper-based documents in your office. Watch this video to learn more: Make a Digital Transformation With DocLink
Once the documents are in the system, DocLink lets you search for them by name, retrieve, share, and collaborate. Vendors can fax or email documents directly into the system, and you can retrieve paperwork like vendor and GL codes without opening the accounting system. Documents can be exported into many standard formats, such as spreadsheets, and made into templates so that frequently used documents can be standardized.
Someday, we will all be back at work, but the world may have changed its mind about virtual work. Some companies who didn't approve of working from home may now find that it's a great way to work. People aren't lounging around in their pajamas watching Netflix; they're as productive as always, although they may not be keeping to a rigid work schedule. In times like this, we all need to be flexible and open to new ways of thinking and working. A document management system makes the shift so much easier.
Emerald TC
Emerald TC provides software and consulting for manufacturing companies. We'd be happy to show you Altec DocLink and demonstrate its features to you. Contact us or call 678-456-6919 for more information.