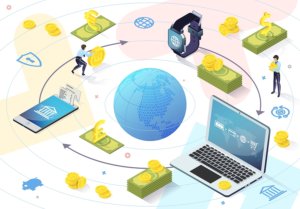 Sage payment systems may not entirely limit chargebacks, but they can make them much less of a headache to your business than they are now.
How many chargebacks or returns do you process every day? How many canceled orders? People cancel, return, or chargeback for a variety of reasons:
Buyer's remorse: They've spent too much money, or they feel they bought something they shouldn't have. Either way, buyer's remorse has hit, and they've canceled their order.
Wrong item: The customer received an incorrect item.
Didn't like it: The item doesn't meet the customer's expectations. It may look different from the picture, or they didn't read the description.
There are many other reasons, too, depending on the item. Clothing might not fit. Someone may have ordered the wrong part for their equipment. An order may have been canceled, resulting in cancellations throughout the supply chain for materials needed by the end producer to make the item.
No matter what the reason, a chargeback can be a big headache. Here's how to lessen chargebacks and reduce the problem when they inevitably occur.
3 Ways to Reduce Returns, Cancellations, and Chargebacks
Always offer an alternative: If you are asked to cancel an order, have an option ready. Perhaps you can surprise and delight the customer with a gift or another opportunity to make them feel good about their purchase. Always offer an alternative to canceling their order.
Take out language in contracts allowing cancellation without warning: Remove this language from your contracts (talk to your attorney first if you have any questions) if it provides cancellations without warning or notice.
Communicate early and often: Keep communications regarding order status, shipping, and delivery frequent and straightforward. Make sure all customers know the status of their orders. If anything changes, alert customers immediately.
Publish Terms and Conditions Prominently
Another way to help reduce cancellations and chargebacks is to publicly publish your company's terms and conditions. This can be on your website, but it should also be in printed marketing and sales materials. Include it on purchase orders and other order-related paperwork, too.
By sharing this information in such a way that it is easy to find, you've given customers fair notice of your company's policies. It's a great way to share information proactively, especially during times when people may cancel without warning or explanation due to budget constraints.
What If You Must Return Their Money?
Then do so with a smile and with grace. Make the last interaction the customer has with your company so favorable in their mind that they will want to shop with you again.
Sage 100 and Sage Payment Systems
Sage Payment Systems turns your Sage 100 ERP into an all-inclusive payment gateway that provides payment processing, accounting, and financial information at your fingertips. Create click to pay options, custom invoices, and more with Sage Payment Systems. Process chargebacks and returns quickly and sync everything with your Sage 100 system for real-time insight into your company's finances.
Even though chargebacks may be inevitable, you can reduce them as well as make the process less painful. Through Sage Payment Systems, integrate your company's accounting system with your payment gateway and gather more information quickly on sales, returns, and other indicators of financial health.
Emerald TC
Emerald TC provides software and consulting for manufacturing companies. We can help you choose the right accounting software, ERP system, payroll, or other software for your needs. Contact us or call 678-456-6919 for more information.