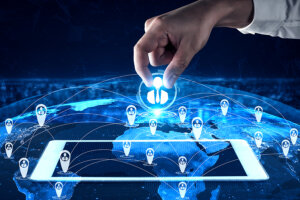 Service dispatch software offers companies many benefits, but there are three that are truly standout benefits. If your company has been hesitating to add service dispatch software to its toolbox, now is the time to re-evaluate it, especially after you read about these benefits.
The Big Benefits of Service Dispatch Software
Customers who have a bad experience with their service technicians won't hesitate to jump to a new company. Using service dispatch software can transform potentially negative customer service experiences into positive ones by streamlining dispatching, reducing response times, and minimizing costs. Common complaints, such as slow response times, can be dramatically reduced by adding this software to your system.
Streamline the Dispatching Process
The dispatching process requires coordination, skill, and knowledge. Send the wrong team to the wrong place and you end up with frustrated customers. Cancelations, rescheduling requests, and special needs add to the complexity of dispatching teams to field locations.
With service dispatch software, you'll be able to streamline the dispatching process. Software makes it easier to adjust schedules, find gaps for rescheduling requests, and dispatch specialized technicians to current job locations.
Reduce Response Times
Another benefit of using service dispatch software is reducing response times. Customers hate to wait, especially when vital equipment is offline. Thousands of dollars can be at stake when a machine waits for a repair technician to get the plant back into production. Reducing response time can make your company's field service team the hero when it's able to get the right team on site to fix the equipment faster than the competitors.
Field service software is uniquely positioned to help reduce response times by scanning the open work orders and assessing the closest team to the jobsite. Monitoring every aspect of service time, including which teams have clocked in and out, travel time, and so on, service dispatch systems can minimize the time between jobs to help your customers have their equipment up and running faster than ever.
Minimizing Costs
The costs of field service can be estimated based on the number of jobs scheduled in a day, the total travel expenses, the number of resolved issues, and the number of follow ups.
How well you know these numbers determines how well you can minimize costs. For example, if you know that your teams current average four jobs per day but you'd like them to average five, what can you do to improve efficiency?
Similarly, if travel costs are higher than desirable, what can be done to shorten routes to minimize time and expenses?
With service dispatch software, such information is at your fingertips. Knowledge is power, and when you know your numbers, you can take steps to improve each of the individual aspects that make up any of the overall numbers.
Acumatica Field Service Edition
Acumatica Field Service Edition puts the power of service dispatch software in your ERP system. It communicates with both the ERP and the CRM, so customer information is always available to your field technicians. Technicians don't have to hunt for previous job orders, part numbers, or past history. It's right there for them to access.
Data also flows both ways, so anyone back at headquarters can also view the field service technician's information and provide estimates, information, or resources as required.
Acumatica's Field Service Edition can go a long way toward improving customer service. It streamlines dispatch, minimizes costs, and helps customers get faster, better service.
To add Acumatica Field Service to your Acumatica package, contact us or call 678-456-6919.