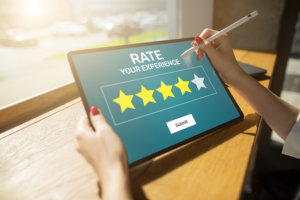 Your company's ERP software system offers more than a useful way to view systems, operations, and accounting data. It can also be used to improve the customer experience.
What is the customer experience? Customers have always been at the heart of a well-run business. Smart business owners put the needs of their customers first and build products and services to suit customer demand.
The term "customer experience" however refers to the complete "customer journey," from the first moment a new customer encounters your company to their lifetime loyalty. It's a term that developed in the 1990s but remains relevant today.
According to Deloitte, 92 percent of companies view customer experience as a differentiator and offer multiple contact points and communications channels. Multiple contact points and communications channels can be challenging to manage without the right software. An integrated ERP software system offers an easier and better way to manage the entire customer experience.
Improving the Customer Experience – Beyond Customer Satisfaction
There are many ways in which your company's ERP software system can help with the customer experience. Here are three that can move customer experience above and beyond mere satisfaction and turn content customers into loyal, raving fans.
AI or artificial intelligence continues to improve. Computers with AI-powered ERP use human cognition-based systems to perform tasks more efficiently. This can include scheduling manufacturing time. By using AI to build manufacturing schedules, companies find they have less idle time and can run jobs more efficiently. This results in faster delivery times so you can under-promise and over-deliver to your customers.
Another use for AI-powered ERP is to anticipate issues before they arise. With AI-powered equipment, for example, the system can recognize when equipment needs to go offline for maintenance or repairs and alert managers. By doing so, work can be shifted to alternative sections or equipment and minimize disruption to the workflow. It can also help companies avoid costly unanticipated repairs by keeping equipment in tip-top shape. This also helps ensure customer orders are delivered on time and manufactured products are kept to a high quality standard, both of which enhance the customer experience.
An ERP software system provides accurate, timely data on all aspects of your business. This includes your supply chain. By monitoring your supply chain and incoming orders, you can scour the market for the lowest prices and pass selected savings on to your customers. Lower costs, discounts, and dollars off won't hit your pocket as deeply if you can minimize production costs. You'll please your customers while still making a profit off of orders.
Manufacturers get a bad rap when it comes to environmental awareness, but that's unfair—most manufacturers are keenly aware of their impact on the environment. Many have taken steps to ensure not just compliance with environmental laws but other measures to exceed requirements and ensure the air, water, and land around their plants are kept healthy for the future.
By using your ERP software system, you can reuse, recycle, and reduce waste. The data from various parts of the business can be used to pinpoint waste and opportunities to enter the circular goods economy where items can be used for another purpose.
While not directly impacting the customer experience, going "lean and green" may be good strategy to enhance your brand. Sharing the message that your company commits to helping the environment and facts derived from the ERP system about how this is happening can be a powerful and positive statement.
Manufacturing ERP Software Systems From Emerald TC
Emerald TC provides consulting, training, and assistance to companies in the process of selecting their manufacturing ERP software systems. To enhance the customer experience, choose the right ERP software for your needs. We're happy to help. Contact us today.