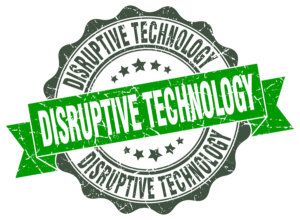 Acumatica 2018 was recently described as "disruptive" technology. What is disruptive technology? It's technology that changes an industry in a radical new way. Examples include cell phones, which have completely changed how we view communications, the internet, and more recently, blockchain.
These technologies change everything. Their impact is both far reaching and deep, affecting the lives of many people. And while some are industry-specific, such as innovative healthcare technologies, the ramifications are better lives for many. The same is true for ERP software such as Acumatica. Although its disruptive nature may impact only the end user directly, the resulting efficiencies and business improvements can lower costs and improve service, impacting many more people than those directly using the system.
Acumatica has always prided itself on being an innovator and thought leader in the field of ERP. But Acumatica 2018 pushes the boundaries of innovation, taking the product—and your business—into new areas of efficiency and improvement you'll love.
Acumatica 2018: Designed as a Platform
Acumatica has always stood apart from other ERP software available in the market. That's because Acumatica was designed as a platform, from the ground up, right from the start. Many competitors cobbled together APIs to form their product, but Acumatica designed their product as an integrated whole from the beginning.
This strength enables Acumatica to provide a seamless solution with the right amount of functionality built in for most users. It makes the platform stable, reliable, and useful.
History of Success
Acumatica currently has over 4,000 customers, 400+ global partners, and 144% growth. That alone speaks volumes about their market appeal. The company processes over 100 million ERP transactions per month while maintaining 97% overall satisfaction with our support services. Acumatica also embraces and uses innovative technology, such as blockchain, machine learning, the Internet of Things (IoT), RFID, voice UI (Alexa for Business Integration) and more, to help customers solve real-world problems.
Integrated Solution
Acumatica also fully integrates several solutions into their basic package. The ensures seamless communication among the solutions for one robust, stable platform. Distribution, FSM, and CRM capabilities are also integrated into the platform.
Acumatica 2018: What's In the Package?
Acumatica 2018 offers a lot for one cloud-based package. Its unique licensing model provides a complete, real-time view of your business anytime, anywhere, including mobile, desktop, and more. It's easy to use with simple, user-oriented browsers that make it a snap to teach new employees. The pricing model offers unlimited use, so you can add people to the plan without incurring additional costs. And you can deploy the software in the ways that make sense for your company, using third-party hosting or your own data center.
There are different suites or packages to suit your needs. They recently added the Distribution Edition. There are also packages for financial management, customer management, project accounting, and more.
As companies consider different software packages, one thing comes up when they speak about their cloud ERP systems. Acumatica customers are loyal, sometimes to the point of sounding like they're paid spokespeople for the company! They love the software so much that they won't switch once they start using it.
If you'd like more information on Acumatica 2018, contact us. We'd be happy to show you the product, walk you through a demo, and help you pick your package. Acumatica is a great ERP software for many businesses, including construction and manufacturing, and it offers a wealth of benefits in one affordable package.