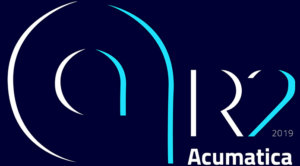 The new features announced in September 2019 of Acumatica 2019 R2 cloud ERP software offer enhancements for just about everyone. The additions of Google G-suite integration, Power BI, and Tableau on the Acumatica platform provide exceptional support for many business processes including productivity applications, data visualizations, and more.
New Integrations for Enhanced Data Visualization and Productivity
Acumatica is well-known for its ability to integrate seamlessly with third-party software. Acumatica 2019 R2 now includes integration with three popular products from Microsoft, Google, and Tableau.
Power BI from Microsoft is a business analytics service which provides business intelligence and interactive visualizations. The interface makes it easy for users to create unique reports and dashboards. Novice users find it easy to get the hang of Power BI while advanced users still get the features they need to complete exceptional business intelligence reports and data visualizations.
Acumatica 2019 R2 now integrates with Tableau software, too. Tableau may be familiar to you; many companies use its data visualization software to create reports that are easy to read at a glance. Tableau offers numerous data visualization tools, and these now integrate with Acumatica to provide helpful reporting features for sales, marketing, operations, finance, and any area of your company.
Also announced at the Acumatica Cloud ERP 2019 R2 Roadshow is DataSelf Analytics Lite. This is an entry-level version of DataSelf's enterprise business intelligence and data warehousing solution. With one click, Lite users can open Acumatica pages in order to drill down into underlying documents.
Google G-Suite provides cloud-based business software, including word processing, spreadsheets, presentations, and more to businesses. G-Suite makes it easier for employees to collaborate on documents in real-time and view one another's changes and updates. It also saves automatically while people are working on documents which can be a life-saver! Now, Acumatica 2019 R2 integrates with G-Suite tools!
Thanks to these new integrations with Acumatica cloud ERP software, your company can choose what works best for its needs. Whether you prefer Tableau data visualizations or G-Suite for word processing, now you don't have to sacrifice your favorite software to keep Acumatica. It works together.
Enhancements to Usability
Acumatica offers exceptional usability, but enhancements are always welcome. New enhancements this year include mobile-enabled user-defined fields. These enhancements provide similar flexibility for mobile users as desktop users. Conditional formatting and an advanced workflow engine with global messaging capabilities greatly improve efficiency throughout the system and save time for users. A new Pivot Table Widget for Dashboards lets uses take actions based on summary information.
Data Migration Made Easier
If you frequently find yourself importing or moving data, the added data migration templates in Acumatica R2 2019 will be a welcome addition to the popular cloud ERP software. These templates enable new users to migrate existing data easily and seamlessly into Acumatica.
Improvements to Financial Management
Acumatica also unveiled many improvements to its financial management section. Now you can assign partial payments to an entire AP document or to individual document lines as needed. You can also track retainage by document, AR invoice approval, credit and debit memos, and more. Accrual of costs for non-stock items provide improved visibility into profitability in advance of expense recognition.
Acumatica: A Company That Respects Its Users
Among all software vendors, Acumatica maintains a reputation as a company that truly cares and listens to its customers. This is apparently in its response to customer requests regarding the restricted use of control accounts. By enhancing this area, it prevents out of balance mistakes.
Additionally, the payment application process has also been updated to minimize the number of clicks and improve processing speed for multiple payments.
Special Edition Enhancements
New enhancements, as stated in the company's press release, include:
"Acumatica Manufacturing Edition 2019 R2 enhances Engineering Change Control (ECC), streamlining multiple change requests by optionally grouping them for approval process, and displaying them in bill-of-material comparisons. The Bill of Materials (BOM) has advanced visualization tools and reports to improve usability. Material Requirements Planning (MRP) has improved forecasting and exception handling.
Acumatica Field Service Edition supports new cross-module workflows with integrated Project Accounting supporting service contracts, project schedules, tasks, and cost codes by service order type. Visual calendar boards feature real-time mapping and travel estimates for service appointments based on current traffic information from Microsoft's Bing mapping service.
Construction Edition adds tracking of Daily Field Reports to provide all stakeholders visibility to timely information. Users can now use two-tier change management capabilities to effectively manage change workflow. Enhanced lien waiver functionality avoids accidental or premature vendor payments."
If you're ready to embrace cloud ERP software which provides excellent integration with popular third-party apps, great base functionality, and enhancements that actually improve the product, then look no further than Acumatica. Acumatica 2019 R2 offers more than ever before and provides an excellent cloud-based ERP for small to mid-sized companies.
Emerald TC is a team of Sage Atlanta consultants offering Acumatica cloud ERP other products to help small and mid-sized businesses improve their productivity and efficiency. Please contact us or call 678-456-6919.