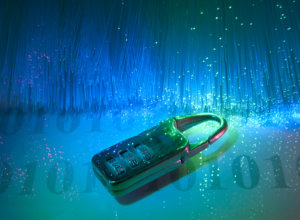 Are you considering a cloud-based ERP system such as Acumatica ERP? Companies considering upgrading their enterprise resource planning software often wonder about the risks involved. After all, with data breaches and cyber-attacks in the news almost daily, smart business owners are wise to think ahead about the day when, rather than if, their company faces security challenges.
The time to think about such challenges is now. Although cloud ERP is exceptionally secure, there are risks to your data, however slight. In fact, the risk is probably lower than if you hosted the data on your own server. A few steps now can save you from headaches later as you consider a cloud ERP solution.
Who Is Your Cloud Provider?
As cloud ERP has exploded onto the marketplace over the past several years, more players are entering the industry. These newer companies may have great software, but do they truly understand cloud ERP?
Acumatica has an excellent reputation in the ERP space, not just for reliable software but for security. A good cloud host has a vested interest in ensuring their data is secure. They upgrade their cybersecurity constantly and take great care to protect your data and that of other customers. Take time to investigate the cloud host and make sure they are a reputable company with a good record of successfully providing uninterrupted service for their clients.
How Often Is the System Backed Up?
Be sure to ask your cloud service provider about backup frequency. Understanding how often their system is backed up can help you plan an alternative strategy if the site isn't backed up as frequently as you'd like it to be. In the event of a security breach or a cyberattack, you may need to restart your system from a backup. You'll need that data to be as up-to-date as possible.
Are the Systems Tested?
Companies "stress test" their products; your cloud ERP provider should also test their system against potential cyberattacks. Ask for reports, figures, or information about how their systems are protected and whether they've had someone try to hack their own system. It may sound odd, but it's a useful step to see if others can hack it, too.
Request References
Reputable companies are happy to provide you with references. Ask for business references for potential cloud-based providers and check all references through personal phone calls.
Determine User Policies
Once you have your new cloud ERP system in place, it's time to determine user policies. Work within your company to determine who may access the system. You may require two-part security and encryption to keep your data safe.
Written guidelines ensure consistency and compliance throughout the company with data guidelines. Bring your own device (BYOD) policies should also set forth security guidelines.
Choosing Cloud ERP: Acumatica Cloud ERP
Acumatica cloud ERP offers a flexible yet comprehensive enterprise resource planning system for your business. Financial management, project accounting, distribution, and more are all available for a fully integrated system.
Acumatica takes great care to ensure that clients' data is secure. Unlike other cloud providers, for example, they do not share space on a server among clients; your data is secured in its own unique environment. This cordons off your data from others who may not be as careful against attacks as you are. They protect your data as if it were their own.
For more information about Acumatica cloud ERP, contact Emerald TC or call 678-456-6919 for more information about Acumatica ERP.