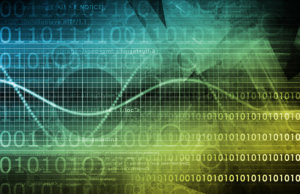 Acumatica implementation in a post-modern ERP world reflects a technology strategy that integrates operations and administrative capabilities. Gartner is credited with coining the term "postmodern ERP", a description which harkens to the post-modern art world. Postmodern ERP such as Acumatica does more than the first generation of modern ERP systems and combines the best of many software functions into one convenient package.
What Is Postmodern ERP?
To understand postmodern ERP, we must first understand the modern ERP system. Modern ERP systems for enterprise resource planning include functions that were once housed in separate software systems. Accounting, for example, was one of the earliest business functions transformed by software. It lends itself perfectly to the natural logic of a software system and enabled businesses to track debits, credits, invoices, and payments in such a way that it took a great deal of the work out of bookkeeping.
As time went on, more functions were added to the accounting package, including financial planning and operations management. Voila—ERP was born. Today's ERP systems combine these and other functions with robust reporting and easy integration with HR, CRM, and many other packages to ensure one robust system does it all.
So, what is postmodern ERP? Acumatica's cloud-based ERP is a great example of postmodern ERP. It automates and integrates finance, accounting, HR, distribution, and manufacturing. This type of solution provides flexibility, agility, and integration with existing systems.
Advantages of Cloud-ERP Systems
There are many advantages of a cloud ERP system. Advantages include:
Add agility throughout your business: An agile approach to businesses uses small increments of progress, testing, and the ability to shift approach, based on feedback from testing. The data derived from cloud ERP systems enables such an approach to become part of your general business model and standard business practices. Data is readily available and easy to share, making it natural that people move to an agile approach.
Respond quickly to changing market conditions: When you have the data immediately at your fingertips, you can shift quickly to address changing market conditions.
Deliver consistently across clients and projects: Monitoring the productivity, outputs, and inputs into your operations through the ERP system enables you to deliver consistently to all stakeholders.
Expand the system: Cloud ERP can expand to accommodate additional users and locations. It's accessible through any web-enabled device so it travels with you. Because it is cloud rather than site based, additional software packages can be added on to your base system much more easily and quickly.
Improved usability: Workers often find a cloud-based ERP such as Acumatica easier to use. The intuitive dashboard and menus make it easy for them to get the hang of new ERP software. Acumatica is also known as a user-friendly software. The easier software is to use, the more people are likely to adapt quickly to it and get the most out of it.
Postmodern ERP also encompasses the ability to add software from two or more vendors into one package. If you like Acumatica's basic ERP, you can use that along with another vendor's HR or CRM system. Postmodern approaches to ERP implementation are flexible and focus on the needs of the business rather than the software itself.
Pace-Layered Approach
Another approach to postmodern ERP is the pace-layered approach. Adapted from the field of architecture, pace-layered ERP implementation divides systems into three categories or layers:
Systems of record: systems that support core business functions and manage business systems and processes.
Systems of differentiation: systems that utilize unique company requirements or industry needs to accommodate changing business situations.
Systems of innovation: systems that have a short shelf-life and are meant to address emerging issues or business requirements.
In the pace-layered approach, businesses add, or layer, the appropriate systems onto each other to build out the right setup for their needs.
Keep in mind that even though these ideas seem to be meant to be applied individually, you can pick and choose, adapt and discard whichever ones meet your business needs the best. There's no "one size fits all" approach and you aren't stuck with one system or concept. Use what makes sense to grow your business and you're working with a postmodern ERP approach.
Cloud ERP: Emerald TC
Emerald TC can help you with cloud ERP selection and Acumatica implementation. We are a certified Acumatica Cloud partner and have a long and successful history of cloud transition with our customers. If you're hesitating about using cloud ERP, we can assure you that Acumatica makes software so easy to use that companies find the adoption time less than they expect. Contact us or call 678-456-6919 for more information about Acumatica ERP.