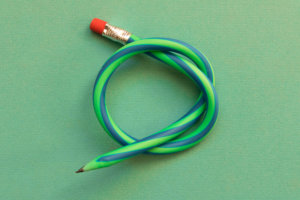 Acumatica manufacturing ERP offers a robust yet flexible software package that works in many industries and companies. Not all ERP systems, however, provide appropriate support for both small and mid-sized manufacturing companies.
In supply chain management, experts talk about variety versus volume. Companies with high volume and low variety need different software features to support their operations than companies with high volume and high variety. Few software packages offer the flexibility required to meet both needs.
Acumatica manufacturing ERP works well in almost any combination of volume and variety-type environments. That's because Acumatica manufacturing ERP can be customized to work with your business needs. Dashboards, for example, can be adjusted so that match what each person needs according to their role—not what the software company thinks you need to see.
One Manufacturing Plant, Many Needs
One manufacturing plant may go through many different volume and variety cycles in a given year. They may also have one part of the plant producing high volume items and another low-volume, customized items. Within one building, you can have different departments, each producing according to different schedules and workflows.
What then? How do you choose software that meets everyone's needs?
Running separate systems is one option, but not a very good one. After all, that adds to the expense of buying multiple packages. It runs the risk of systems not "talking" to each other or communicating, or redundancies and manual data entry. While there's always the option of custom programming to bridge the gaps between systems, it adds to the expense and chance for mistakes.
Instead, choosing one ERP package that offers the right amount of flexibility and support for different manufacturing methods is crucial. Acumatica manufacturing ERP stands out for its ability to provide customization, of course, but it's also highly mobile. The Acumatica Manufacturing Edition is cloud-based, which ensures that you can log into the system and use it from anywhere you have an internet connection. Using your smartphone, for example, you can log in as you walk among the different buildings in a manufacturing plant or visit warehouses and other locations.
Cloud-based software offers more than flexible access. Updates are automated, so you don't have to worry about when to get a new version. Adding more people to the system is a breeze and doesn't require expensive hardware upgrades. System security is also excellent with backups ensuring data redundancy, so a failure in one part of the system doesn't take out all your hard-earned data.
You can also coordinate manufacturing, inventory, and account management throughout the company with the addition of several other Acumatica packages for manufacturing. Accounting, financial management, warehouse, orders, and more can be handled in one system. Managing schedules, tracking costs, and more are no problem when you use Acumatica manufacturing ERP.
Understanding What Manufacturers Want
One reason why Acumatica stands out from other ERP software developers is its attention to customer needs. Sure, many software providers claim they pay attention to customer needs, but Acumatica collects extensive feedback from its customers and spends time observing how people use their software in manufacturing plants in different industries. This ensures that every update of Acumatica ERP reflects the latest customer needs and meets them, adding features that most manufacturers find useful.
Learn More
Emerald TC is an Atlanta-area software consultant offering Acumatica and other products to help small and mid-sized businesses improve their productivity and efficiency. Please contact us or call 678-456-6919.