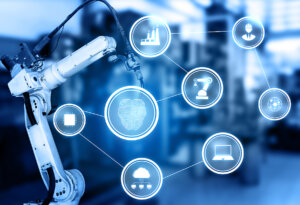 Acumatica Manufacturing Edition offers an outstanding solution to help manufactures track and manage many aspects of their businesses. For instrument and medical device manufacturers, Acumatica Manufacturing may be the solution they've been looking for to many common industry problems. Here's how Acumatica helps solve those problems—and more.
Unique Challenges for Instrument and Medical Device Manufacturing
Many areas of manufacturing are highly regulated. These include food for animal and human consumption, cosmetics manufacturing, and pharmaceutical manufacturing. Instrument and medical device manufacturing also has similar requirements.
These stringent requirements may include:
Following FDA-specified protocols and procedures for maintenance and cleaning of equipment and manufacturing facilities
Temperature monitoring and tracking of ingredients and finished products, from warehouse to shipment
Use of only regulated ingredients
Tracking batch and lot numbers of supplies to ensure quality control
Manufacturers attempting to use outdated ERP platforms or generic ERP systems may find themselves adding manual tracking to their automated efforts to ensure regulatory compliance.
But there is a solution available that you may not be aware of—Acumatica Manufacturing Edition. Some instrument and device manufacturing companies may have heard of Acumatica but assumed it was an ERP system for other types of manufacturing. It is also an excellent ERP system for highly regulated industries.
Acumatica Manufacturing Edition Supports Instrument and Medical Device Manufacturing
Acumatica Manufacturing Edition is uniquely positioned for the instrument and medical device manufacturing industries. It offers the tools, framework, and systems such manufacturers need for full regulatory compliance and easier management of all regulated processes, equipment, and supplies.
Acumatica Manufacturing Edition can help instrument and medical device manufacturers with the following features:
End-to-end product lifecycle management
Quality management applications for requirements tracking, inspections, corrective and preventative actions, and approved vendors
Apps that connect data and business processes for engineering change control, production management, material planning, advanced planning, and scheduling, estimating, and rules-based product configuration.
Last-mile features including kitting with disassembly, matrix items for product families, engineering change control, outside processing, lot and serial tracking, demand forecasting across departments.
With Acumatica Manufacturing Edition, you can also create production orders manually from the materials requirement planning application or sales orders. Additional software for Field Service extends its usefulness for online sellers, too.
Another great aspect of Acumatica is its openness to third-party applications. The ERP provider encourages third-party application development, so you can find multiple integrations with other software in their online marketplace.
Lastly, a good Acumatica consultant such as Emerald TC can customize your basic setup to suit your company's unique manufacturing needs. Whether you produce custom instruments requiring detailed calibration or frequently used medical devices, Acumatica Manufacturing Edition offers the flexibility and details you need to adhere to all regulatory compliance.
Emerald TC
Emerald TC provides software and consulting for manufacturing companies. We can help you choose the right ERP system for your needs. Contact us or call 678-456-6919 for more information.