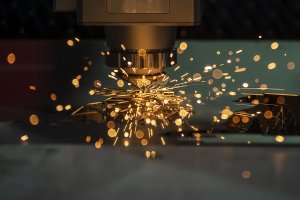 Acumatica manufacturing offers an excellent enterprise resource planning (ERP) platform from which to manage multi-modal manufacturing operations. With the recent surge of interest among manufacturers in a multi-modal approach, some are questioning whether having more than one ERP may be helpful. We've explored that option and recommend sticking with one flexible ERP system, such as Acumatica, to support multiple manufacturing modes. Here's why we recommend Acumatica manufacturing to support complex business needs.
The Trend Towards Multi-Modal Manufacturing
Over the past several years, more manufacturers are embracing a multi-modal approach. A multi-modal approach encompasses many ways in which a company creates components or finished goods. Make-to-stock and make-to-order manufacturers employ a V-model process where multiple inputs (raw materials) are transformed into a single output. Remanufacturers and batch process manufacturers may utilize an A-model output whereby one raw material results in multiple finished goods.
A multi-modal approach may find both models used in the same plant. Manufacturers using this model can adjust to changing demand and produce either multiple finished goods or one finished good depending on what their customers need. The result is improved efficiency and the potential for higher profits.
The benefits of a multi-modal manufacturing approach include creating products more efficiently, cost reductions, an efficient use of equipment and personnel, and a flexible response to consumer demand.
Modern ERPs Can Handle Multiple Modes
Manufacturing ERP today are a far cry from the systems of 10 or 20 years ago. Most older systems could only handle monolithic manufacturing approaches, tracking one manufacturing methodology across one plant. Part of the shift towards multi-modal manufacturing is a result of the changes in technology. ERP systems have improved to the point where they can track multiple modalities, and add-ons, integrations, and more have made them useful for many facets of manufacturing. This flexibility has enabled companies to expand beyond their monolithic production silos and embrace a diversified approach to manufacturing.
Challenges with Legacy ERP Systems
Retrofitting legacy ERP systems can lead to chaotic, disconnected systems—the very opposite of the problem that ERPs are expected to solve. However, modern manufacturing ERP systems can easily accommodate multi-modal manufacturing data.
Acumatica manufacturing provides a single-view platform with adaptors and connectors that connect e-commerce to the main ERP. A robust inventory management system, with native warehouse applications, makes managing inventory for make-to-stock manufacturers easier. Make-to-order manufacturing will also find Acumatica a great fit for their business needs with its embedded apps for product configuration and engineering change control.
Future Proof Manufacturing
Perhaps best of all, Acumatica is built on a "future proof" platform that makes it easily adaptable to changing technology demands. As new technologies rolled out over the past several years, Acumatica was able to incorporate them into its platform, adding functionality, convenience, and time-saving benefits to an already robust platform. The native customer relationship management, powerful business applications, and robust financial management within the system makes it a "must have" for manufacturers interested in multi-modal manufacturing opportunities.
Free e-Book: How to Support Multi-Modal Manufacturing with Acumatica
Struggling with legacy ERP systems that make it challenging to enact multi-modal manufacturing? Acumatica makes it easy to support a multi-modal approach. Learn more about this topic with Acumatica's free eBook: How to Support Multi-Modal Manufacturing with Acumatica
Emerald TC
Emerald TC provides software and consulting for manufacturing companies. We can help you choose the right accounting software, ERP system, payroll, or other software for your needs. Contact us or call 678-456-6919 for more information.