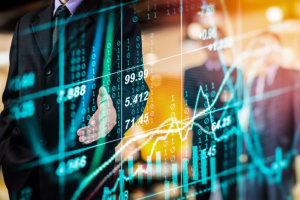 Acumatica manufacturing software improves your company's ability to manage its financial information.
How do you currently manage financial and accounting information? If you are like countless small businesses in America, you're using an off-the-shelf business accounting software package or spreadsheets to track income and expenses.
Spreadsheets are prone to error and cumbersome to manage. They take a long time to update and one mistake in a formula can throw off all your calculations, requiring even more time to backtrack, identify the mistake, and fix it.
Business accounting software packages can provide a basic platform from which to run your accounting system, but they lack financial insights, customized reports, and integration with other packages such as CRM, human resources, and payroll process systems that can save you a lot of time and effort.
Only one software is made for the demands of today's small manufacturers—Acumatica manufacturing software.
Acumatica Manufacturing ERP Software
ERP software provides one database from which all the company's accounting, finance, and operational information can be obtained. Instead of searching through spreadsheets for historical records to derive current reports and future projections, you can run reports with the click of a button from Acumatica manufacturing ERP software that provides instant big picture views of all you need to run your business.
To get the most from your Acumatica manufacturing software, you'll need to ensure that everyone in the organization shares a commitment to timely data entry. Even a great system like Acumatica relies upon the information entered to provide accurate reports. Shared commitment from all departments to enter invoices, orders, stock counts, and more is essential to the accuracy of the system.
Information from your Scanco warehouse system, for example, can be instantly sent from the warehouse to the main office via a cloud-based ERP such as Acumatica. The result is up-to-the-minute counts on inventory that can lead to faster shipping and higher degrees of customer satisfaction.
For those new to an ERP system, having access to a lot of information and reports can feel overwhelming. Take advantage of the training offered by Acumatica and its resellers to ensure that those on your team are comfortable using the system.
Lastly, an ERP system can expose areas of your company that need updating. Managers who were able to hide problems can no longer hide behind delayed reports or information when it's all exposed inside an ERP system. You may need to make other changes in your organization to address problems exposed by the data revealed in your new ERP system.
What Can You Do with Acumatica Manufacturing Software?
Critical data that helps you manage and meet KPIs is instantly available inside Acumatica manufacturing software. Analyze and control workflows, cashflow, and more.
ERP software can also be used to help ensure compliance with regulations and rules regarding the manufacture of your products. Regulated industries including food, chemicals, pharmaceuticals, and others can use the data within the ERP software to track adherence to regulations.
As the manufacturing industry grows increasingly customized, with just in time and made to order products, software such as Acumatica becomes invaluable for tracking orders, customizations, and special requests. When all the information pertaining to special orders is in one system, it's easier to track and monitor them. In the future, you can replicate those orders more easily because the data is kept and tracked in one spot. That can lead to happier customers.
Acumatica cloud-based ERP offers a flexible, powerful software package for manufacturers. It will help you save time and improve efficiencies which will lead to happier clients and repeat sales. Streamlining processes, saving time, and increasing quality and customer satisfaction are all great outcomes for manufacturers.
About Emerald TC
Emerald TC helps small businesses analyze their needs and choose the best ERP for their businesses. Whether you need sustainable packaging for the food industry or any other manufacturing business, we can help. Contact us or call 678-456-6919 for more information about cloud-based ERP.