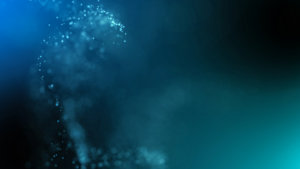 The Acumatica Summit concluded with exciting announcements and updates about the future of cloud ERP software. The Summit, held in Las Vegas, Nevada, featured awards, recognition for Acumatica partners and users, and important software update announcements.
The Acumatica update provides plenty of details about how the popular cloud ERP software is changing to meet customer expectations. Independent software vendors (ISVs), OEMs, and others are taking the cloud experience beyond expectations through their innovative use of Acumatica's base platform to build exceptional customer experiences.
Cloud ERP Software: Acumatica Partnerships and Integrations
Among the many Acumatica updates shared during the Summit, some of the more exciting developments came from the world of Acumatica partnerships and integration. Acumatica has always welcomed innovations built around their cloud ERP software to meet customer demand.
New partnerships and integrated announced at the Summit include:
Adobe PDF As A Service: All Acumatica customers will also get a free 30-day trial of Adobe Sign Enterprise Edition.
BigCommerce: BigCommerce is an e-commerce system that enables companies to build customized user experiences to maximize sales. Now it is natively built with the Acumatica Commerce Edition. Omnichannel commerce allows companies to interact with customers and deliver seamless integration of sales, delivery and support for B2B and B2Cmodels
eWorkplace Apps: The first two integrated solutions for manufacturing and distribution will be launched this year.
More cloud ERP software integrations are on the horizon since the announcement of Acumatica's partnership with BDO, an accounting and advisory firm. The collaboration will help midsized companies with complex, international operations select the best ERP solution for their needs.
Acumatica 2020 R1
Included in the Acumatica update was the announcement of features found in Acumatica 2020 R1.  Acumatica 2020 RI has been dubbed a "significant" update and includes the unveiling of Acumatica Payroll as well as new industry editions, native modules, best in class functionality, codeless personalization, and cross-connected workflows.
According to the Acumatica press release, Acumatica 2020 R1 enables users to utilize AI and ML to simplify the experience. New features for mobile users include using the camera on a mobile phone to create expense receipts, record travel and break time while on service calls, and attach captured images to Acumatica data records.
Simplified reporting features in the new edition improve performance via dashboard caching while pivot table percentage calculations and distinct counts offers new ways of viewing data.
Acumatica Payroll
One of the most exciting announcements at the Summit was the launch of Acumatica Payroll. This new software minimizes overhead expenses and enables users to run in-house payroll. Advanced features include the ability to run payroll for both salaried and hourly workers, integrate taxes and tax forms, deductions and benefits, certified wages, union wages, timecard integration with overtime tools, and flexible payroll periods. All these features are perfect for manufacturers, warehouse and distribution centers who often run shift work, have union and non-union employees, and deal with both salaried and hourly worker payroll complexities.
Contact Emerald TC for the Latest Acumatica Updates
There's more packed into the Acumatica update. Acumatica cloud ERP software remains one of the industry's finest SaaS systems for manufacturing and mid-sized businesses. The company's commitment to responding to customer feedback to improve their products means that with each release, new features improve both user experience and functionality. For details on the latest Acumatica release,  contact Emerald TC.