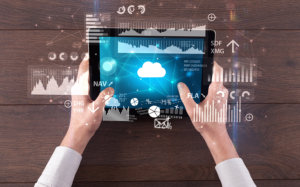 The right accounting software helped many businesses survive and thrive during the tough months of early 2020. Companies that had cloud systems in place were able to seamlessly transition to remote work, while others with site-based systems struggled to adapt to the stay-at-home orders issued by local governments to combat the spread of COVID-19.
The Business Implications of Uncertainty
Many businesses felt the impact of uncertain times. Some areas that felt the effect of uncertainty more than others include:
Production interruptions
Supply chain disruptions
Unavailable personnel
Reductions in sales, earnings, or productivity
Facility and store closures
Business expansion delays
Inability to raise financing
Increased volatility in the value of financial instruments
Each business must consider their risk, exposure, and the accounting and financial impacts of the areas above when preparing their financial statements
Accounting Issues in Detail
A few areas should be examined in greater detail to determine how they may impact your business' financial statements. The pandemic may change the following accounting areas:
Long-lived assets and goodwill: A company's financial performance may be affected by recent and ongoing events. These impacts may be direct or indirect and can include estimates of future cash flow and earnings. You may need to re-forecast estimated cash flow based on closures, disruption of business, supply chain issues, and other areas that affect assets.
Impairment of financial assets: The pandemic has made it challenging for many companies to collect on contract assets and receivables. You may need to evaluate forecasts for future economic conditions as well as your company's ability to collect on current receivables.
Debt accounting: It may be time to restructure debt, given the impact worldwide on businesses.
Inventory: What is the lower cost or net realizable value of inventory? You may need to reassess inventory to determine the selling price, especially if prices are in flux during the disruption.
Leases: What about right-of-use assets? Forecasts and assumptions may need adjustment. Since March, interest rates have decreased, requiring companies to reassess incremental borrowing rates for new leases entered into since March.
Revenue recognition: It's a good idea to evaluate whether your company will hit performance targets that may impact revenue recognition. ASC 606 requirements mean companies need to assess their customers' ability to pay when a contract is created. Upon review, if you conclude collection is not probable, this will impact revenue recognition or accounts receivable reserves for bad debts.
Cloud Accounting Software Enables Quick Updates and Smooth Transition to Work-from-Home
Companies examining all these accounting issues in light of the rapid succession of changes and disruptions since March will find having cloud-based accounting systems make it much easier to adapt. Both site-based and cloud systems provide accounting programs that help companies manage their accounting and financial systems. Cloud systems, however, enable employees to log in from wherever they are working. If they have internet access, they can log in and complete their work.
This means businesses using cloud accounting software systems can adapt more quickly to the changing business environment. They can adjust terms, review accounts and assets, find lease agreements and other financial items, and make adjustments to address the pandemic's effect on their business.
COVID-19 has forced many businesses to find new and creative ways to maintain productivity. Those with cloud systems may fare better in the long run than those relying on site-based systems. If you're interested in cloud-based accounting systems such as Sage 100 ERP, contact Emerald TC today.
Emerald TC
Emerald TC provides software and consulting for manufacturing companies. We can help you choose the right accounting software, ERP system, payroll, or other software for your needs. Contact us or call 678-456-6919 for more information.