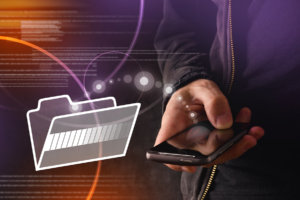 Mobile field service enables you to manage and serve customer accounts on the move. Thanks to cloud-based applications, technicians and sales teams alike can be on location and still access a robust repository of data from your central company systems. All they need is internet access and a mobile device and they can log in to their accounts and provide customers with everything from their payment history to estimates for new work or products.
Five Benefits of Mobile Field Service
There are many benefits of using cloud-based mobile field service software, but these five impact all stakeholders, within your company and without.
Improves efficiency: Paper-based documents and files back at the office aren't just messy. They're inconvenient, whether you're sending technicians out to service equipment in the field or salespeople to visit customers. Instead, go paperless with mobile field service software. Documents can be sorted and found quickly and efficiently instead of waiting for someone back at the office to find them amid piles of paper.
Enhances customer satisfaction: Nearly every company offers updates on delivery. Even mass transit now updates its systems to show when the next train is expected; airlines have screens on the seat backs that let you track where your plane is in the skies. Customers expect the same type of information on their orders. With mobile field service software, you can get instant answers to their questions instead of playing for time to get back to the office to look things up. Now, customers know who is en route to their office, when they will arrive, and when things will be fixed or delivered.
Flexible, dynamic scheduling: You're sending technical teams out to the field to complete routine maintenance when one of your best customers calls with an urgent request for support. With mobile field service software, you can check the location of teams and divert the right team to service the equipment at the customers' location. It's fast, efficient, and enhances customer satisfaction with your company.
Cost reductions: Operations and accounting love this one since mobile field service software can help with cost reductions. Using route tracking, you can enhance the routes teams take to arrive at their destination to minimize mileage and fuel costs. UPS, for example, uses GPS in field software to save fuel costs by tracking driver routes. The company estimates it saves 10 million gallons of fuel each year by using this software.
Improved business management: Mobile field service software provides a wealth of information. You can track many aspects of field service including time on site, number of service calls per customer, the efficiency of service teams, and more. The resulting information and reports can then be used to improve many areas of your business for cost savings.
Acumatica Cloud ERP for Mobile Field Service Success
Small and mid-sized manufacturers turn to Acumatica cloud ERP for many features, and among those features is mobile field service. The Acumatica Field Service edition streamlines costs, shortens dispatch time, and minimizes costs. Best of all, because Acumatica Field Service edition is part of the Acumatica suite of cloud ERP applications, it transitions seamlessly from the base ERP system to the field service application.
With Acumatica, you get a robust enterprise resource planning package and other editions that help you manage your business, whether you're a manufacturer or the company that services the robots in the manufacturing facility.
Scanco Mobile Field Service
Another software package we offer is Scanco Mobile Field Service. Scanco connects technicians immediately to your cloud ERP suits to manage information, scheduling, invoicing, and more.
For more information about the Scanco Mobile Field Service, Acumatica cloud ERP suite, or Acumatica Mobile Field Service edition, contact Emerald TC today. We are authorized Acumatica resellers and provide information, support, training, and consulting to help your company choose the best software for its needs. Contact us at 678-456-6919.