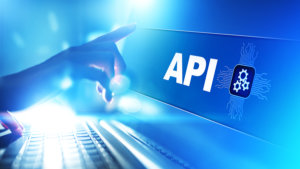 Cloud ERP integration is so much easier today than it was decades ago thanks to the prevalence of open APIs. APIs act like connectors or bridges between software. They enable data sharing among multiple programs. Open rather than brittle or closed APIs ensures you can connect software through shared programs, enhancing their value and usefulness to your company and providing better service to your customers.
What Is an API?
We take open APIs for granted today, but not too long ago, brittle or closed APIs were the norm.
Back in the 1990s, each PC had its own configuration of ports and plugs. Many company IT people vividly remember the days of runs to the electronics store because new equipment needed an 18-pin connector with a 22-pin adaptor or whatever the special configuration needed. Almost every business had a box of miscellaneous adaptors, parts, and plugs sitting somewhere in an office supply closet.
The same situation may be said of the software world, albeit without an actual box sitting in a closet. When companies first starting using software for business support back in the 1990s and early 2000s, they dreamed of connecting different software to create unique combinations right for their business. However, it often required custom programming, which added months (and meetings) onto any project.
The development of APIs looked like a bright spot on the horizon. An API allows access into a program. Brittle APIs, or what many companies dealt with in the 1990s, allowed access to the program but not to the data inside the program.
Modern APIs and the Cloud
The advent of cloud computing was a game-changer for many software companies. The development of open APIs meant that a shared programming language ensured easy and fluent communication between software packages. Cloud-based systems increased demand for open APIs, and now they are common in the software business … except in the ERP world.
Why? ERP manufacturers with closed APIs do so to maintain control over their product. This control enables them to dictate who can create add-ons and forces companies to use their own suite of software. It's cost and time prohibitive to move outside of their product line. They're effectively forcing their customers to color inside the lines even if their business requires a creative approach to business software.
Acumatica: Open API, Customer-Centric Technology
Acumatica offers cloud ERP integration through open API technology. Thanks to Acumatica's commitment to customer-centric products, their philosophy of customer-friendly technology, best in class products, and forward-thinking technology has resulted in cloud ERP that easily integrates with other software for open data sharing among programs.
Customers demand fast responses to their questions. They can't understand why it takes someone several minutes to look up their information; to them, all that information should be on the same screen. Brittle APIs often force companies into multiple programs because it's too expensive to connect them.
With software like Acumatica, open APIs make it easy to share data among customer service, field sales, manufacturing, warehouse, and many other areas of your company. The result is seamless customer service, accurate information, and faster data sharing among programs.
Choosing cloud ERP software should be done with the long view in mind. It's not something you want to switch often. Acumatica offers ERP software that's flexible, open, and constantly updating to provide you with the best ERP experience you can find.
Emerald TC
For a free consultation, call Emerald TC. Emerald TC is an Atlanta-based consulting organization that offers Acumatica, Sage 100cloud, and other solutions to help small and mid-sized businesses improve their productivity and efficiency. Please contact us or call 770.377.8334.