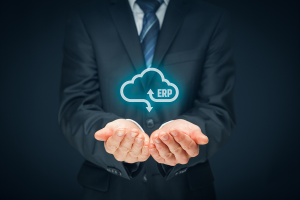 Although supply chain problems are not as pronounced now as they have been in recent years, supply chain management is still a challenge. Without constant, streamlined communication and collaboration between suppliers and distributors, miscommunication and delays will be the norm. To maintain high levels of customer satisfaction, you must ensure that your supply chain is streamlined, efficient, and shaped by data-driven decisions.
Challenges of Supply Chain Management
Managing your supply chain is an extremely complex process. In our global economy, supply chains can span continents, encountering a bevy of complicated rules and regulations–some of which may even contradict each other. Maintaining compliance in such an environment is a mind-boggling task. In addition, as more and more customer data become available to you, managing that data can become a huge burden on your company. In addition, because the environment is so competitive, any small mistakes can be magnified if your customers decide to take their business elsewhere.
Meeting the Challenge with Cloud Supply Chain Management Software
The best way to meet the challenges you may face in your supply chain management is through supply chain management software. This type of software combines your entire supply chain into one central location, allowing you to easily access and view all your business data. You can view real-time inventory and materials numbers, which will allow you to make data-driven decisions on a daily basis. Supply chain management software also lets you take advantage of new technological developments such as artificial intelligence, automation, the Internet of Things, and more.
However, while on-premises software can provide some benefits to your business, cloud supply chain management software will give you the best value and greatly increase the functionality of your software solution. Your best choice for such a solution is a cloud ERP software solution, customized with supply chain management modules or add-ons.
Benefits of Cloud ERP Software for Supply Chain Management
Using cloud ERP software for supply chain management gives your company many benefits. In the first place, cloud ERP software gives you flexibility. When unexpected disruptions occur, a cloud ERP solution makes it easy to respond efficiently and quickly. You can see delays, cancelations, and other disruptions as soon as they occur and take mitigating steps immediately.
A cloud ERP software solution also allows you to automate routine tasks, freeing your employees to accomplish more high-level tasks. At a time when labor is in short supply, automation is essential to keep orders moving quickly and your customers happy.
A cloud-based ERP also enables your employees to be more productive due to its mobile capabilities. Employees working remotely or on the road can easily access your data through mobile apps.
Lastly, cloud ERP software allows you to create a resilient supply chain. As technology changes at a breakneck pace, modernization is essential to build resilient systems in every industry. Integrating your ERP with any other software solutions you use is also essential to a resilient system. Manual data transfer or outdated software will hold you back from responding well to a crisis or even a simple change in customer demand.
Find Flexibility and Resilience Through Acumatica
Acumatica is a cloud-based ERP software solution that allows you to centralize and take control of your business data. It can connect every aspect of your business, streamline your operations, and automate manual processes, all of which increase your efficiency and profitability. To learn more about how Acumatica drives manufacturing growth, download our free eBook here. The experts at Emerald TC are ready to help you implement, customize, and support your Acumatica ERP. Contact us today to get started