Services
Here at Emerald TC, we're invested in your business success. We believe your business software is only as good as your software provider, and we strive to be the best.
That's why we provide a variety of services to pair you with the right business management solution and maintain that solution well into your future. Our team is dedicated to meeting your business needs, from business consulting to software implementation, training and support. We even provide custom development for your unique software needs. Take a look at our current services below.
Emerald TC is an Acumatica Partner and a Sage Software Partner and Master Developer.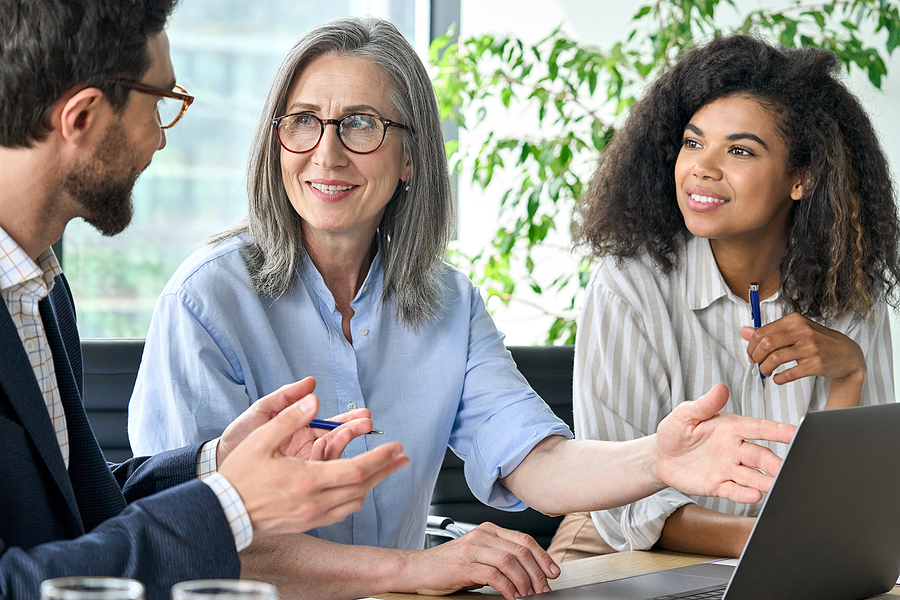 Contact us today to see how we can help your business achieve new levels of success.
Consulting
Our consultants maintain a high level of product knowledge and certification and work hard to follow concise project plans. We provide custom training and support in software implementation, report generation, or data warehousing. We can help with project management, streamlining the implementation process, and minimizing implementation risk.
Before any sale, we study your organization carefully to determine which software will work best. We stand behind our recommendations and will make sure all elements work as expected. After your system is in place, we're here for training and ongoing support. We will be by your side long-term, because when you succeed, we do, too.
Emerald TC represents: Sage 100 Cloud ERP, Sage 500 ERP, Sage CRM, Sage HRMS, Sage PFW, Sage Fixed Assets, Crystal Reports, and FRx.
Contact us today for more information about our consulting services.
Emerald TC is a great consultant. They know Sage 500 ERP inside and out, having performed so many implementations in the past. Also, they have experts on staff to resolve issues for speedy troubleshooting. I was glad to have them at our side and highly recommend them to other manufacturers.
Implementation
We have perfected an implementation methodology that is well organized, thorough, and structured. Our overall approach to supporting technology projects includes:
Emphasis on project planning and ongoing communication.
Completing separate design and implementation phases.
Re-estimating resources and costs following the results of the design phase.
Tailoring and adapting our support to the unique needs of your organization.
Conducting a structured conference room pilot to meet design and education objectives.
Documentation of design requirements and implementation plans, including testing, training, and roll-out plans.
Documentation of project issues and proposed enhancements.
Conducting appropriate quality reviews to ensure effectiveness and efficiency.
Preparing status reports and conducting progress updates with the management committee.
Contact us today for more information about our software implementation services.
Your software is only as good as your implementation – and having worked with Emerald TC three times now, I can tell you that they understand your needs and know what has to be done to get you up and running successfully.
Training
As part of the implementation of new software, Emerald TC conducts training using a combination of one-on-one and classroom-style training. We can provide training at your office or in our facilities. Our hands-on approach will get your team members up and running quickly.
To see how our consultants can train your staff to master your new (or existing) system, click here to read our success story with MDVIP.
Contact us today for more information about our software training services.
Emerald TC seemed to read my people's minds. They understood who was computer literate and who was less proficient. Then they designed training accordingly and had us practice before the system even went live. By the time we were operational, we were already trained.
Development
Getting a perfect fit between your company and software systems often requires application development or custom solutions. With trained accountants as well as technical developers on staff, we know how to program and design reports, forms, and even the most complex system integrations. We are open to pursuing a wide range of development projects from simple reports and form customizations to complex system integrations.
Emerald TC develops custom and vertical solutions in Sage and Acumatica for specific needs. Whether you are looking to obtain more advanced reporting functionality or integrate your system to existing software solutions, we are here to help. Click here to read about how Emerald TC developed the perfect system for businesses just like you.
Contact us today for more information about our software development services.
Having the right partner made a world of difference when it came to implementation. Emerald was only out here three times during the entire set-up process. Even more remarkable was the fact that Emerald didn't have to be on site the day we went live. That's just unheard of when you're installing an enterprise-wide business system the size of Sage 500 ERP.
Honored in Excellence for Achievements in FY19 Atlanta, GA, January 8, 2020 – Emerald TC, a…
Honored in Excellence in YoY Revenue Growth for Achievements in FY17 Atlanta, GA, December 18,…
Emerald TC to provide industry expertise to guide Sage business development Atlanta, GA – May…