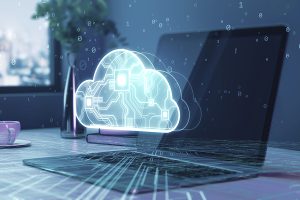 Acumatica is one of the industry's leading cloud-based enterprise resource planning (ERP) platforms. Built for the needs of small and mid-sized businesses, the platform offers robust features, multiple versions tailored for specific industries, and continuous enhancements that, with every upgrade, make the system even better.
Here, we offer highlights from Acumatica R2 2023, the year's second update. It is worth updating your current Acumatica systems to encompass these new features. New features make Acumatica R2 second to none and offer outstanding time-saving benefits to your business, as well as features that make it easier than ever to view data and leverage it for greater profitability.
Acumatica R2 2023 Highlights
Enhance Productivity in Mobile App
Acumatica offers a mobile app that synchronizes with the cloud-based ERP. Within the mobile app, you can simplify work via the app with dynamically visible containers. The app allows you to display only relevant tabs on mobile devices, making it easier to focus on what works for you to enhance productivity. These new features will surely boost efficiency for employees working on the go, traveling, or working on job sites.
Save Time with Custom Fields
New actionable custom field elements help you save time. You can quickly navigate to external sites for reference or information.
Create Custom Workflows
Customer workflows tailor your route through a task to boost productivity and efficiency by tailoring workflows. In Acumatica R2, you can easily create custom workflows for different order types.
Easier Bank Reconciliation
Is reconciling your monthly bank statements a chore? Acumatica R2 enables streamlined bank reconciliation and allows you to manage credit card receipts easily. Fields are now automatically mapped —a great time-saving feature.
Global Document Recognition
Acumatica has infused machine learning and language models into the newer version. This means it can recognize and improve document recognition capabilities. You can add branches, locations, and complex language recognition for multiple markets.
Smart Text Completion
Most people are already familiar with smart text completion features on their phones and computers. Acumatica has added these features to its interface to accelerate data entry tasks. The system can leverage intelligent text completion and make recommendations based on past entries. Not only does this save time, but it also enhances accuracy and efficiency in data entry tasks.
Updates to Acumatica R2 Financial Models
Acumatica ERP is the base from which accounting, finance, operations, and other departments manage the company's finances. The new release helps companies enhance cash flow and streamline the payment process with a new and completely integrated payment processing system that enables customers to make secure credit card and ACH payments easily.
The system also provides reporting compliance with complete overtime calculations. These calculations can consider multiple factors and offer details that help employees understand their earnings and deductions. Information is printed on paystubs so that every employee can access the details.
Lastly, the revised finance information in Acumatica R2 simplifies compliance with state configuration for 1099 reporting. If you also work across the border in Canada, it can help with T5018 reporting, too.
Customer Relationship Management Feature Enhancements
One of the great features of Acumatica is its customer relationship management (CRM) integration. CRMs can help you improve sales, communications, and more through integrated data visibility, lead flows, sales pipeline information, and more.
In the new R2 update, you can automatically assign leads, contacts, accounts, and opportunities to reps by sales territory. Additional features improve customer satisfaction and customer support by streamlining returns. You can automatically create and link a return order to the case, supporting improvements in time-to-resolution SLAs.
Lastly, new features include easier (and more secure) administration of email accounts, as well as the ability to instantly add contacts, leads, opportunities, and orders via the Gmail add-on published on Google Marketplace.
Robust Support for Growing Businesses
There are additional features for each industry version of Acumatica, too. For example, manufacturers benefit from the new cost control feature and streamline implementation and setup for cost accountants with a new user role. They can also simplify production order ticket printing (with the Acumatica DeviceHub service), extend Product Configurator, and more.
There's a lot under the hood with Acumatica. It is a robust platform that requires skill to set up and maximize. Emerald TC is an expert Acumatica consulting firm with over 23 years of experience. We are a Gold Certified Partner for Acumatica and a founding sponsor of the Southeast Acumatica User Group. Our process is simple, but the results are dazzling. If you would like a consultation, we'd be happy to schedule a call. Please contact us at (678) 456 – 6919.