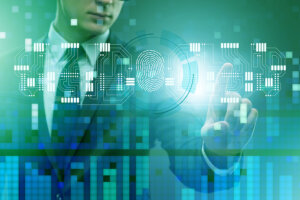 ERP accounting software provides excellent visibility into every aspect of your company's finances. With the right ERP software, your company can streamline and automate many manual processes, track costs and profits, improve productivity, and improve internal controls. Here's how the right ERP accounting software will improve your company's productivity—and bottom line.
What Is ERP Accounting Software?
Before discussing the benefits of ERP accounting software, it's helpful to define it. Typically, ERP software is the central computer system that collects, stores, and disseminates information from all points in an organization. Most companies utilize ERP software for finance and accounting data, but it may also include operational, inventory and warehouse data, and integrate with other systems such as CRM systems to provide a comprehensive view of all activity within a company.
ERP systems have been in the marketplace for decades. The original systems were on-premises, meaning they were installed on location, with all data stored on location at a company, too.
As the internet developed and became commonplace, cloud computing offered a lower cost, more secure means of sharing, storing, and accessing ERP data. Today, ERP systems may be on-site, cloud based, or a hybrid of both.
Benefits of ERP Accounting Software
There are numerous benefits of ERP accounting software. If you are considering a new ERP platform or replacing older, legacy systems with modern ERP, you may find several of these benefits extremely useful.
Eliminating manual processes
Many processes such as rekeying data into spreadsheets, taking manual inventory, or typing data into spreadsheets to generate charts, graphs, and reports is both time-consuming and error prone. Every time you must type data into the system, you open up the possibility of introducing mistakes, and mistakes can be difficult to track down. One missed decimal point can throw off your financial projects and reports by thousands of dollars!
ERP eliminates manual data entry needs in several ways. First, the system automatically collects data from multiple points: accounting systems, e-commerce platforms, and so on. Depending on the integrations in your system, it may also collect warehouse and inventory data. Warehouse and inventory data can be automated, too, using scannable barcode-based systems that eliminate manual stock taking.
Automations like these eliminate many areas where mistakes can enter the system.
Other manual processes that ERP eliminates include things like billing, which can be automated from the accounting dashboard of many modern ERP systems. Invoices can be sent automatically with reminders also automated at various intervals. Document scanning software can also reduce manual processes around expense reports and billing, and other items added to the ERP can also automate the system to the point that you can potentially save not just minutes but hours of time each week.
Tracking Expenses and Costs
Companies who have never experienced an ERP system may find that tracking expenses and costs in the system alone saves them a great deal of time and effort. For such companies, moving from spreadsheets to modern ERP may feel like magic. Suddenly, instead of balancing debits and credits manually, the ERP system does it all for you. Once you enter information into the chart of accounts and set up vendors and customers, everything is automated. It makes tracking expenses and costs so much easier.
Additionally, reports can be created to track expenses and costs and routed automatically to the appropriate managers. Managers who have access directly to the ERP system no longer must call or email the accounting department to run reports. Instead, they can look up information regarding their budgets and expenses on their own. This also saves considerable time and improves productivity across departments.
Improving Internal Controls
Internal controls, or the series of rules, requirements, and procedures around the handling of financial information and resources is vital to the security and legal framework for all companies. Accountants charged with establishing internal controls know it can be challenging to ensure all requirements are followed when companies rely on manual systems.

With ERP accounting software, internal controls can be established as rules within the system to ensure adherence. Tax guidelines, for example, which ensure the appropriate amount of sales tax is charged to e-commerce and in-person sales can be set up so that the company always collects and reports the appropriate amount of tax. Other internal controls, such as approval of expense reports, can be automated through accounting ERP programs, too.
Upgrade or Add an ERP Accounting Platform to Improve Profits and Productivity
Companies need every competitive advantage they can get. Adding or upgrading an ERP accounting platform improves data visibility, eliminates manual processes, tracks costs and expenses easily, and improves internal controls. It adds a competitive edge to your work while improving all aspects of accounting and financial management.
Emerald TC
Emerald TC provides software and consulting for manufacturing companies. We can help you choose the right ERP system for your needs. Contact us or call 678-456-6919 for more information.