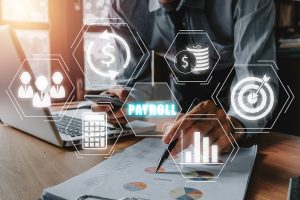 Closing out your year end can be complicated and stressful. We'd like to make the process as simple and smooth as possible. Read on for some helpful tips to expertly navigate the year end process in Sage 100 Payroll.
You don't need to back up your files before doing year end.
You don't need a backup company to print your W2s.
You must close your year end before sending out your first check of the new year, but you can post adjustments to 2022 if needed afterwards.
If you run your W2s after closing 2022, you'll need to change the year from 2023 to 2022 when printing.
Consider using Aatrix for printing, mailing, and e-filing your W2s for a seamless and efficient experience.
Check and adjust how many years of history you're saving in your Payroll Options (on the Payroll Setup Menu).
You must close the year end before changing insurance rates for the new year.
For a group of employees who have the same rate and use the same deduction code, you can apply new rates using the APPLY button in Deduction Code Maintenance.
You can't delete deduction codes that have been in use at any point during the saved years of history in your system.
Go to Memo Manager Maintenance on the Setup Menu in Payroll and add the Employee Memos to YOUR ROLE in order to place the MEMO button in your Employee Maintenance section.
If you run into problems or need help with the year end process, contact us.