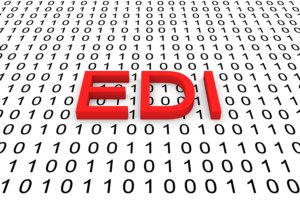 Companies looking for an EDI solution quickly notice there are many offerings available in the marketplace. A Google search for "EDI provider" leads to over 11 million results!
While the multitude of EDI offerings may sound similar on the surface, there are significant differences between providers. How can you tell which solution is right for your business?
Full-Service EDI vs. Managed Services
There are two primary types of EDI solutions: managed EDI services and full-service EDI. Managed EDI services include EDI technology but require customers to handle the maintenance and updates required to stay compliant with retail requirements.
In contrast, full-service solutions include technology and dedicated staffing resources that handle ongoing EDI tasks on your behalf. With a full-service provider, customers don't have to worry about map updates, spec changes, or EDI testing.
Choosing an EDI solution comes down to whether EDI is a core competency of your business. For many companies, EDI is an essential requirement, but not something that helps them build a competitive advantage in the marketplace.
If running the day-to-day complexities of EDI isn't part of your company's goals, consider a full-service EDI provider. A full-service approach to EDI frees up time and resources so you can focus on running your business.
Complete EDI Automation for Sage and Acumatica
Our partner, SPS Commerce, is a leading EDI provider that offers full-service EDI solutions with complete EDI automation. SPS recently acquired MAPADOC, a company known for its integrated EDI solutions in the Sage and Acumatica markets.
The company's publisher-certified EDI solutions for Sage 100cloud, Sage 500, Sage X3, and Acumatica connect seamlessly to your business system of record and the SPS Commerce network.
If you're looking for an EDI solution for Acumatica or Sage, we're happy to help! For a free consultation, call Emerald TC.
About Emerald TC
Emerald TC is an Atlanta-based consulting organization that offers Acumatica, Sage 100cloud, and other solutions to help small and mid-sized businesses improve their productivity and efficiency. Please contact us or call 770.377.8334.