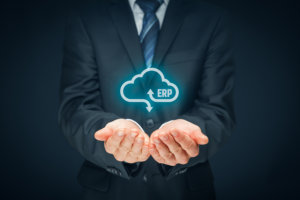 Buying new cloud ERP software for your company is an important decision. The software you choose must last for many years so your investment pays off. But how do you know which vendor is trustworthy? How do you know if you've found a good software package for your needs? These are the kind of questions that can keep a buyer up at night!
We've put together several important considerations and "red flags" to note when shopping for cloud ERP software. Of course, the first step when selecting any software is to make a list of your requirements. This includes members from different departments so each may contribute their needs as well as a list of software integrations that are essential to a smooth transition.
Three Red Flags to Watch Out For With Cloud ERP Software Vendors
Bait and switch: The oldest trick in the book is bait-and-switch. In this situation, the salesperson talks a lot about features but when you finally unpack your new software, a lot is missing. Why? Because you have to pay extra for it. Some vendors offer huge discounts up front but then load costs onto each subsequent year of use. And don't get us started on the companies who promise seamless integration only to leave you high and dry when you're trying to connect existing software that's critical to your business. Before purchasing any software, get guarantees in writing, including price guarantees. Check with your existing software vendor to ensure business-critical systems integrate with the new ERP.
Poorly executive implementation: While it's true mistakes can happen even with the best software vendors, if your implementation feels chaotic, out of control, or like an accident waiting to happen, you have a right to be nervous. A poorly executed implementation is a big signal something isn't right with the software, the reseller, or the vendor. Problems to watch out for include missed deadlines and dates, problems receiving the promised software, additional costs such as training costs or time answering questions, and similar surprises. One way to prevent a bad implementation experience is to check the references. Ask questions of previous customers about whether implementation was smooth or difficult. Did they encounter any problems? If so, what were they? Ask plenty of questions before choosing your reseller.
Data ownership: The end-user license agreement (EULA) specifies who owns the data. Some software vendors sneak a clause into the contract and EULA which gives them the right to own the data. People usually scroll through the EULA without reading them. Many include the provision that data in the system belongs to the vendor and not to the client. Be sure to read the EULA so the vendor can't hold your data hostage. Read the EULA for your software and be sure you understand it. Insist on a copy as a PDF or a printed copy. Some vendors include a link to the EULA, but this means it is hosted on a website and can be changed without warning.
Acumatica Cloud ERP Software – the Real Thing
Acumatica cloud ERP software is the "real deal" when it comes to ERP. There are no hidden clauses in the EULA that keep your data hostage, and no hidden fees after deployment. What you agree to pay for is what you get—and that's plenty to help your company grow. It's a great ERP system for mid-sized businesses.
Acumatica offers cloud ERP suites including:
Financial management suite
Distribution suite
Customer management suite
Project accounting suite
Acumatica is easy to use and offers excellent customization so each user can have the dashboard that makes the most sense for their role and work in the company. It is cost effective, with unique payment options available including subscription and license-based pricing. And, because pricing is for an unlimited number of users, as you company grows you won't incur additional expenses just to add users to the system.
Another great feature of Acumatica is it is an open-source software with many third-party integrations available. Tableau, Microsoft Business Intelligence, and Google G-Suite business applications all integrate with Acumatica, as well as many, many others.
It's this combination of great functionality, fair pricing, and seamless integration that makes Acumatica so popular with many companies. For more information about Acumatica cloud ERP or to see a demonstration, please contact Emerald TC today. We are official Acumatica resellers in the Atlanta area and offer services including cloud ERP selection, implementation, training, and consulting. Please contact us or call 678-456-6919.