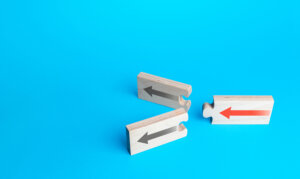 It's almost impossible to say with any certainty when the time is right for ERP modernization. ERP modernization, or replatforming, is not to be taken lightly and it is not something that must be done immediately. Certain interim steps can be taken to bridge the gap between your existing system and the system of your dreams.
Outgrowing Your Current ERP
Some companies feel that it's time for ERP modernization when the current system feels too constraining. For example, a system that worked well 10 years ago no longer fits the needs of the current organization. Additional services, warehouses, locations, product lines, vendors, partners, or suppliers can put strains on existing ERP systems and make them feel like they are no longer the right fit.
Another case of "growing pains" is when your company is growing so quickly that you feel as if you are constantly adding to your current ERP license. Some ERP vendors offer a seat-based arrangement, meaning you pay for each license or "seat" on the system. Others offer a pay-per-use arrangement where you pay for the usage of the system. In either case, cloud ERP often offers more flexibility for expansion than site-based ERP.
Lastly, new technology demands may be forcing you to reconsider your ERP choices. The Internet of Things (IoT) offers exciting potential in many areas, including stock tracing, supply chain management, fixed asset management, and more. Yet, without an ERP that can integrate with new systems and tools, you may lag behind the competitors who can more quickly and easily adopt such technology.
"Bridge" ERP Tools—Expansion Without Replatforming
One option you may not have considered is bridging the gap between your current ERP system and pressing needs with "bridge" extensions or tools. Add-ons, extensions, or third-party software that's built to work with your current ERP system can help you bridge the gap between a legacy system and new needs.
Some ideas for add-ons that may help enhance your business' productivity, growth, and efficiency include:
Business intelligence (BI) software, which uses data analytics to produce useful reports that help everyone visualize and use data more effectively.
Customer relationship management (CRM) tools, which can integrate with various platforms such as e-commerce, social media, call centers, and more to offer a seamless 360-degree view of a customers' experience and satisfaction.
E-Commerce platforms made to ingrate with ERP systems and warehouse management systems. Such systems provide current, up-to-date information directly to the e-commerce site on inventory levels and order status to improve customer satisfaction.
Automated warehouse systems, including barcode scanning software, which transforms smartphones and tablets into handheld scanners. Such software also integrates with the majority of ERP platforms and enables companies to automate inventory control and warehouse management needs, keep closer tabs on stock counts, and reduce excess orders.
Updating Productivity Software
Another option is to update your company's productivity software. Although the standard word processing and spreadsheet software is ubiquitous, have you considered adding project management software and systems to enhance workflow and productivity? Adding systems such as Agile/Scrum requires some training for all, but the end result can be a more productive workplace, even using the legacy ERP system you have in place.
Although replatforming may indeed by the best choice for your company, it may not be the right time. At Emerald TC, we believe in helping companies solve problems. We do this by analyzing the situation and getting to know your business first and suggesting software later. The answer isn't always "new software" but may be "new approach" to a long-standing problem.
Emerald TC
Emerald TC provides software and consulting for manufacturing companies. We can help you choose the right accounting software, ERP system, payroll, or other software for your needs. Contact us or call 678-456-6919 for more information.