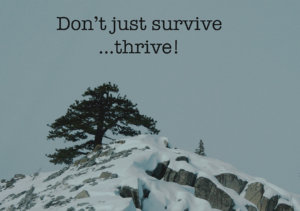 After more than 30 years selling complex business solutions in the ERP space, I have found that there are some truths that seem to not only stand the test of time, but that become even more important as time and technology continue to change our lives and the lives of our customers. In 2020, with the advent of COVID-19, it has become even more imperative that companies think and act—quickly—about those issues impacting their business and industry.
Providing a Stellar Experience: The first truth is that as the cost of technology continues to fall, the expectations placed on businesses, regardless of their size, continues to grow. It is now expected that regardless of your organization's size, you will have the same capabilities as the largest and most successful companies in your industry. This expectation also drives the expectation of a certain kind of experience when someone deals with your company. Prospects and customers expect you to be open for business 24 X 7. In most cases, this means you need more than just a web site. You need a "portal." The portal needs to have a "self-service" capability so that I can get the information I want, on the device of my choosing, quickly and accurately. If I find what I want, I have to be able to place my order, track my order, receive my order, check my order status, pay my bill, deal with any issues, read reviews of others, and leave reviews of my experience for others to read. And all of this must occur seamlessly. If I don't have a good experience with your organization, I can find a replacement in SIX SECONDS or less. And given another two minutes, I can tell the world of my experience in a forum that will remain available forever! Think of all the technology you need to incorporate—the systems you need to acquire, the integrations you need to have, the bandwidth you need to provide, the security you must have in place, and the training your people will require. Providing a stellar experience for prospects, customers, partners, and all other stakeholders does not happen by accident. It is a deliberate strategy that requires deliberate action at all levels of your organization. It should be your number 1 priority!
Is Your Experience a Flexible One?: Right behind the delivery of a stellar experience would be creating a flexible experience. When auditing clients, one of the most fundamental findings I encounter is the "single experience culture." Is your competitive advantage still an advantage? The internet has completely redefined what we consider an advantage to be—regardless of the industry you have chosen. Put simply, the way consumers buy has changed dramatically, but the way most of us sell has not changed at all. Just ask E.F. Hutton, General Foods, US Steel/Bethlehem Steel, Compaq, Kodak, Blockbuster, Palm, RadioShack, Circuit City, and Toys-R-Us to name a few of the many hundreds of examples that could be given. Alan Wurtzel started as a delivery boy for his father's television business in the 1950s. By the 1990s, as the CEO of the company, Alan had revenues in excess of 1 billion dollars annually. But according to Wurtzel, after he retired from the company, his successors failed to understand that the "model that led to such high earnings during his time didn't translate to the 21st century." In his book, Good to Great to Gone, published in 2016, Wurtzel chronicled the rise and meteoric fall of Circuit City—another example of a company that was unable to redefine the experience it gave its customers. Wurtzel looked at the 11 companies highlighted in the bestselling book by James Collins, From Good to Great, ten years after the book was published. The results are very telling!
Abbott Laboratories
Circuit City
Fannie Mae
Gillette
Kimberly Clark
Kroger
Nucor
Philip Morris
Pitney Bowes
Walgreens
Wells Fargo
Stock up 0%
Bankrupt
Placed in conservatorship
Bought by P&G
Stock up 1%
Stock up 0%
Stock up 400%!
Stock down 20%
Stock down 20%
Stock up 0%
Stock up 0%
So what changed between 2001 and 2015? In a word … EVERYTHING!
These 11 companies rose to the top of their industry because the market wanted what they provided. But as the industry changed, and new competitors, technologies, and expectations emerged, some of these companies were unable to adapt their go-to-market strategy. In recent times, you can add K-Mart/Sears, Macy's, and a host of others to the list. These companies cannot seem to find a way to reinvent themselves—even when their competitors are. Nordstrom's continues to show growth into 2020. They are being impacted by COVID, and it will be interesting to see where they end up once we come out of this pandemic. But so far, they continue to deliver an experience that their customers value. They are not the cheapest and they still have brick and mortar locations.
Speaking of COVID, there are many other companies that were teetering prior to COVID. The COVID pandemic was the nail in the coffin for many companies that were already working to figure out a way to survive: J. Crew; Golds Gym; Neiman Marcus; J. C. Penney—founded more than a century ago; Pier 1 Imports; HERTZ, which also owns Dollar and Thrifty; CEC Entertainment (Chuck E. Cheese); Cirque du Soleil; Brooks Brothers—another company more than 100 years old; Lord & Taylor … believe me, this list goes on and on.
No business is immune from change. No business can remain unchanged and oblivious to what is happening in the world around them. Creating a strong brand, finding that perfect niche, coming up with an exceptional go-to-market strategy … that is just a moment in time.