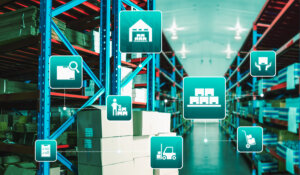 Supply chain automation has become essential, especially now during these times of supply chain disruption. Although the pandemic has indeed disrupted the supply of raw materials and goods worldwide, not all supply chain issues can be traced back to pandemic shortages. Shifting consumer tastes, sudden changeovers instead of gradual seasonal changeovers, and other stressors on the overall supply chain have made some goods in short supply.
Supply chain automation, when used in conjunction with make to order, can assuage and offset some supply chain disruption and enable your facility to work without delay on filling customer orders.
What Is Make to Order?
Food manufacturers know that short turnover cycles are important to ensuring quality products. Production cycles must be directly aligned to consumer demand to produce seasonal food and beverage products (fruit cake and eggnog for the holidays) and meet fickle consumer demand (demand for high protein, low carb products in response to dietary trends, for example).
But guess wrong on the amount or on consumer taste and you're in big trouble. Excess inventory is money sunk into products. Until they sell, you're short on cash, and unsold goods do not pay the bills.
Enter make to order. Make to order is catching on in the food manufacturing industry to offset much of the risk and cost of advance product manufacturing. It's probably accurate to assume that demand for pumpkin pie will rise right before Thanksgiving or that boxes of heart-shaped chocolates will be sold right before Valentine's Day. But make to order food manufacturing takes it one step further and ensures that the production and assembly line can pivot into manufacturing apple instead of pumpkin pies if that's what the market demands.
Supply Chain Automation Ensures Efficient Manufacturing
Combining supply chain automation with make to order enables factories to save both time and money. With supply chain automation, digital technology connects factories, warehouses, and suppliers together through technology that communicates quickly and easily.
Supply chain automation can:
Increase order accuracy by using automated storage and retrieval systems
Lower costs
Improve inventory management
Reduce picking and packing time
Enhance customer satisfaction through faster shipments
Made to order systems base the order quantity on inventory levels. When inventory falls to a certain level, new items are made to fill the gap until the inventory level is back to the predetermined amount. With the right supply chain automation, this information can be seamlessly conveyed to the manufacturing facility to drastically shorten the lead time to production.
Because manufacturing must adapt quickly, frequent changeovers will occur in a made to order system. It's critical that your teams understand this and act quickly to change out equipment, packaging, and other materials needed to fulfill orders.
Use Inventory Management Software
Inventory management software and barcode scanners can be great time savers when it comes to managing against made to order demands. Such software communicates with your ERP and other systems to ensure inventory counts are kept accurate and updated. Raw materials that are not perishable can be kept on hand, while perishable materials such as ingredients or chemicals can be ordered automatically. This ensures the inventory is kept stable, which results in rapid turnaround of orders.
The right automation software, including supply chain automation software, ensures manufacturing facilities stay competitive. Supply chain disruptions are nothing new and are certainly not unique to the global pandemic. They are likely to continue. With the right software, you're able to adapt quickly and profitably.
Emerald TC
Emerald TC carries software for manufacturing automation, financial reporting, inventory tracking and more. We can help you choose the right accounting software, ERP system, payroll, or other software for your needs. Contact us or call 678-456-6919 for more information.