Why digital transformation is essential for your company to thrive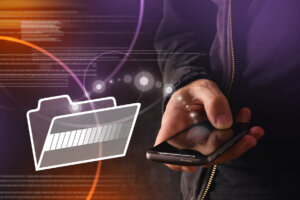 Digital transformation can help manufacturers in many ways, but often manufacturing lags behind other industries in the adoption of technologies that could increase profits.
A January 2022 paper from Deloitte states, "Acceleration in digital technology adoption could bring operational efficiencies to scale." The paper goes on to suggest that smart factories could advance U.S. manufacturing significantly as well as the use of robots, artificial intelligence, and other cutting-edge technologies.
Manufacturers Lag Behind in Technology Adoption
It's not uncommon to find manufacturing companies using separate platforms and spreadsheets to manage daily operations. Using different platforms that do not synchronize or communicate with one another to manage field service, accounting, finance, inventory, customer service and e-commerce portals creates the need for daily, time-consuming, manual intervention. Inputting data into spreadsheets is also problematic, creating time-consuming processes and opening the door for potential errors.
Technology Can Close Information Gaps
Digital transformation includes integrating various platforms to close information gaps. This may mean:
Adopting a new company-wide ERP platform that encompasses finance, accounting, and operations, and easily adds other needs, such as field service, inventory and warehouse management, and CRM to enable 360-degree customer, partner, and supplier views
Transitioning major systems, such as the ERP, into a new platform, and integrating third party applications to fill any efficiency gaps
Finding new ways to use your current ERP system, such as working with a consultant to update the system, create new reports, or find potential integration solutions
Even a few shifts towards digital transformation for manufacturers can go a long way towards enhancing efficiency and profitability.
Consider the potential for improved customer satisfaction when an integrated ERP and CRM portal enables your service department to answer questions without hesitation, or the benefit of field service staff having the same access to sales data. Such is the power of digital transformation and integrations to ensure a complete, comprehensive view of each customer account.
Who—or What—Is Holding Back Digital Transformation?
Many reading this will see the potential for profitability and improvements with digital transformation but feel that it will never happen at their facility. There are many reasons why manufacturers still haven't fully embraced digital transformation.
On the leadership side, many manufacturing CEOs (37%) and senior executives (32%) surveyed by Finances Online are reluctant to move forward with digital transformation. Their reason is simple: they aren't yet convinced of its positive impact on the bottom line.
Such CEOs may need to take a closer look at the data. Organizations that responded the best to pandemic-related challenges were able to do so thanks to technology. 56% said they were the first movers in experimenting with digital technologies during the crisis (McKinsey, 2020).
Additionally, companies that have higher digital maturity reported 45% revenue growth compared to 15% for lower maturity companies, according to a 2020 report from Deloitte.
Clearly, being an early adopter of manufacturing technology had many advantages, especially during times of enormous disruption.
Digital Transformation—Begin Your Journey
Small and mid-sized manufacturers can gain a significant competitive advantage through digital transformation. Simply moving from off-the-shelf accounting programs and spreadsheets of customer data into an ERP system already propels your company light-years ahead of the competition. It saves time and effort, enables better service and supplier management, and improves inventory control.
Not convinced? Download our case studies to see how digital transformation helped manufacturers and distributors increase efficiency and productivity.
The journey through digital transformation begins with the conviction that it can and will help your manufacturing business improve efficiencies and increase profits. Now is the time to begin. Others are ahead. Waiting will only make the journey longer and more arduous.
Emerald TC
Emerald TC provides software and consulting for manufacturing companies. We can help you choose the right ERP system for your needs and offer Sage, Acumatica, and other software packages for every type and size manufacturing company. Contact us or call 678-456-6919 for more information.