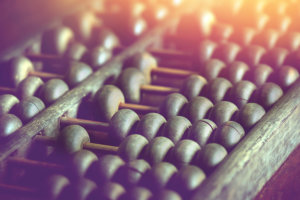 If your business has outgrown its accounting system, it is time to step up to an ERP: Sage 100 or Acumatica ERP. Both Sage 100 and Acumatica ERP offer a great entry point into the world of enterprise resource planning software. ERP combines the best financial and accounting tools in one package.
Upgrading to new software can be a daunting proposition. What makes Sage 100 and Acumatica ERP great software to step into a new accounting system is the ease of adoption, the intuitive user interfaces, and the features that make it appealing to businesses worldwide as an excellent step-up software from traditional spreadsheets and accounting systems.
But first, let's take a look at some of the symptoms that your current accounting software may exhibit to let you know it is time for an upgrade.
Signs You Need a New Accounting System
System Runs Slower with No Signs of Improvement
Older systems may not be built for multiple users. Others may fail when too many people log in at once or when too many commands are inputted. Systems freeze, crash, or fail, often taking your hard work with them.
Spreadsheets
Your current accounting system was meant to replace the cumbersome spreadsheets emailed to employees for comments and feedback. However, you're suddenly seeing an increase in the number of people using spreadsheets again. The existing accounting system is no longer meeting employee needs.
Preparing Reports Manually
This sign goes hand-in-hand with spreadsheets—the appearance, or reappearance, of manually prepared reports. Also called the return of the spreadsheet-generated bar graph, manual reports appear when the current accounting system does not provide adequate reports on its own. Users find it easier to build their own reports than to use what the system produces automatically.
Requires Custom Integration
Your company is growing. You need human resources software, customer relationship management, and other software to manage different areas of your business. Yet, the software packages you're exploring do not integrate with your existing accounting software. Expensive and potentially time-consuming custom programming seems like your only option to add additional software to your existing system.
Current Accounting Software Doesn't Support Business Needs
Growth is straining the current system. Employees are asking for enhanced visibility and better data. You need warehouse data, order updates, shipping updates, and more, but your current system cannot provide it. You're constantly on the phone trying to get simple updates from various parts of your business. You need software that provides one single window into all of your business needs.
Sage 100 and Acumatica ERP: Systems That Streamline and Simplify
If you found yourself nodding at each of the symptoms listed above, it's time to consider enterprise resource planning software, or ERP for short.
Sage 100 ERP offers a broad selection of feature-rich software that integrates easily into one system. The base system provides you with core accounting and financial features that greatly expand upon simple accounting software. Improved reports, enhanced visibility, and faster data retrieval make it a breeze to use.
Sage offers a wide range of products that integrate easily into their base system, so you can add CRM, HRMS, warehouse and distribution software, and other packages to build the exact system that you need to meet your company's needs. And you can add more over time to meet the demands of a growing, thriving business.
Acumatica ERP is a cloud-based system that's perfect for manufacturers. It is known as a user-friendly system that is easy to learn and adopt in many business situations. Real-time visibility provides better data for decision making and management. Acumatica, like Sage, also provides software packages and add-ons that add additional features and functions to the base system.
Emerald TC
Find out more about Sage 100 and Acumatica ERP from Emerald TC. We offer a team of certified consultants, CPAs, and master developers to help you build your business, choose the right software, and grow your revenues. Contact us or call 678-456-6919.