Warehouse Management & Warehouse and Manufacturing Automation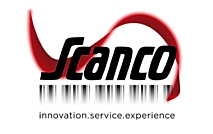 Scanco Software LLC meets the needs of thousands of distribution and manufacturing operations with an extensive line of warehouse management solutions designed to integrate with ERP solutions. Scanco, a Boros Enterprise Company, has been providing top tier barcoding applications to businesses since 1989.
Scanco ONE: One Software Solution
Multi-bin and Warehouse Management includes the experience of 15 years integrated exclusively for Sage 100cloud ERP and over 400 implementations. Scanco ONE provides a seamless multi-bin and warehouse management system WMS functionality integrated for Sage 100cloud ERP. It is flexible to setup to get quick startup and simple design, and it can be setup for more advanced needs utilizing WMS features. Choose to built-in comprehensive Directed Picking and Directed Putaway features operates as you do in Sage 100cloud ERP. It is compatible with most extended solutions, developer enhancements and business object integration.
Directed Picking
Directed Put Away
Wave Pick Sheets
Transfer and Rotate Inventory
Radio Frequency, Wireless and Apple iOS Integration
Reserve and Release Inventory
License Plate Pallet and Case Pack Inventory
Warehouse Automation
Meet the future of Warehouse Management for Sage 100cloud ERP—Warehouse Automation.
Designed with more than 26 years of experience in barcoding automation, Warehouse Automation will forever change the way you work. Manage your warehouse in the cloud on iOS, Android, and Windows. Provide your customers with accurate levels of inventory they can count on. Increase ship time and decrease errors with devices you have in your pocket, and all with a seamless integration to Sage 100cloud ERP that only ONE can offer. Automate your warehouse with the latest in technology and cloud reliability from the leaders in mobile technology.
Sage Production Management – Powered by Scanco