Electronic Data Interchange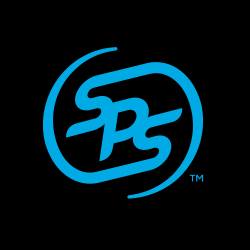 SPS Commerce is the retail industry's largest trading community with more than 55,000 customers in over 50 countries. They continuously seek to uncover new ways to perfect and extend your business relationships, and deliver breakthrough solutions that make trading partner connections more collaborative and profitable.
SPS Commerce sharpens omnichannel retail supply chains allowing businesses to advance at the pace of the consumer through a collaborative network community and the latest in cloud-based solutions. They offer options for:
Fulfillment to strengthen your existing relationships and easily integrate new partners.
Sourcing to identify the right partners for you.
Assortment giving consumers the product details they expect.
Community development to ensure rapid compliance.
Analytics to uncover insights and optimize inventory.
And more!
With a singular focus on the retail marketplace, SPS Commerce has revolutionized traditional EDI systems by developing a model that is the most cost-effective and reliable in the industry. Their retail universe community connects you to the world's top retailers, suppliers and 3PLs—prequalified and ready to take your bottom line to new heights. Modeled after easy-to-use social networking sites, this is the place to promote your capabilities and find the right trading partners.