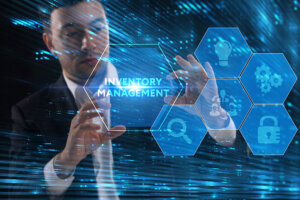 This year, prepare for business growth by implementing these inventory management strategies. Although no one can predict business cycles, companies who sell via e-commerce or who run 3PL and similar business models know the intense pressures of the past year are likely to continue as people increasingly order online. The following inventory management strategies can help you prepare so your company will handle growth with ease.
Five Expert Inventory Management Strategies to Implement
1. Add Self-Service Options for Your Customers
According to Forrester Research, 72 percent of customers prefer self-service to resolve their support issues over picking up the phone or sending an email. More than 40 percent of customers who contact a call center (or sales representative) do so only after they have looked for support via self-service.
Adding self-service options for your customers to check inventory levels on their favorite items, follow the progress of orders through the system, or check on delivery dates may seem superfluous. But think of how much time it can save your staff if customers can look up this information on their own. Self-service options not only save you time and money, but they provide better service to your customers.
2. Use New Technologies
New technology can improve warehouse efficiency as well as customer service. For example, consider radio frequency identification (RFID) tags. This new technology improves both the speed and efficiency of the picking, packing, and RMA processes. Companies are also adding voice activation and recognition technology to their warehouses. This technology also speeds picking, packing, and shipping. Scanners on forklifts scan warehouse inventory and update data in real time while moving about the warehouse, saving several steps for workers. Drones are even winging their way into inventory management; large tree and shrub nurseries are using them to fly over growing fields and conduct inventory counts. Embracing and adopting new technology can lead to many improvements. It's important to remain open to technology and consider the many ways it can be used in your business.
3. Wave Picking
Wave picking offers multiple applications. It can reduce pressure on shipping centers as well as on warehouse staff. It's a great example of how software, hardware, and people work together to improve warehouse efficiency. Large warehouses that do not yet use wave picking may find themselves at a disadvantage when smaller, more nimble competitors incorporate this strategy.
4. Cycle Counting
Perpetual and ongoing cycle counting also improves efficiency. We mentioned the scanners on forklifts performing continuous inventory monitoring. Scanners which update ERP systems also help keep inventory counts accurate.
5. Real-Time Numbers
A roundup of inventory management strategies wouldn't be complete without mentioning the importance of real-time inventory counts. Cloud systems that update information almost immediately improve the accuracy of inventory figures and ensure that every department in your company has updated information. These real-time numbers go a long way toward improving customer service and sales, enhancing accounting's accuracy, and much more. An ERP system with barcode scanners and the right warehouse management software can be a big plus to your business.
As your company considers its strategic and growth plans for the new year, now is the time to review inventory management strategies for growth. Adding the right software to support growth is an important step in the process. Contact us or call 678-456-6919 for more information.