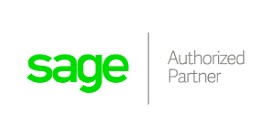 The 2019 versions of Sage 100 and Sage 100cloud are now available.
This release contains several enhancements that Sage 100 users have been looking for including:
Global Changes
Auto-Complete for Account Numbers
The auto-complete feature has been added for general ledger account number fields. You can now search for an account by entering any of the following in an account number field:
Account number
Main account
Account description
Account group
Copy Feature for Custom Lookup Views
A Copy button has been added to the User Lookup Wizard. You can now copy a custom lookup for other companies and users. Also, selecting companies and users is now easier—check boxes have been added to the company and user list.
General Ledger
Consolidate Journal Entries in General Journal PDF
When printing the General Journal and selecting PDF output, you can now consolidate all General Journal entries into one PDF. A module option, Print Multiple PDFs for General Journal, has been added in Role Maintenance. Clear the check box to consolidate the entries.
Account Appears on All Pages of Detail Reports
The account number and description are now printed on each page of the General Ledger Detail Report and General Ledger Detail by Source Report.
Inventory Management
Item Quantity Inquiry Button in Physical Count Entry
An Item Quantity Inquiry button has been added to the Lines tab in Physical Count Entry. Click this button to view quantity information for the selected item.
Option to Print Variances Only
An Only Print Variances on Register check box has been added to the Physical Count Variance Register task window. If you select this check box, all items for which there is no variance are omitted from the register.
Activity Tracking of Role Changes
Changes made in Role Maintenance and User Maintenance are now tracked. A new activity type, Security, has been added and is used to categorize these changes.
Paperless Office
Text Formatting Options for Messages
A new message editor has been added to Electronic Delivery Message Maintenance and to the Edit Message window accessed through the Customer, Employee, and Vendor Viewer windows. The editor features a tool bar with text formatting options, including the ability to:
Change the text color, font, and size
Use bold or italic text
Create bulleted and numbered lists
Insert links and images
Three new merge fields have been added in Electronic Delivery Message Maintenance:
[CustomerPoNo] for sales orders and Accounts Receivable and Sales Order invoices
[InvoiceDueDate] for invoices
[ShipDate] for sales orders and Sales Order invoices
Option to Copy Salespeople When E-mailing Forms
A Paperless button has been added in Salesperson Maintenance. Click this button to open the Electronic Delivery Options window and specify whether the salesperson will receive a copy of orders, invoices, and statements when they are emailed to customers from data entry, inquiry, and history tasks.
Read more here to learn about other changes and enhancements.
Emerald TC
Emerald TC provides software and consulting for manufacturing companies. We can help you choose the right ERP system for your needs and offer Sage and other software packages for every type and size manufacturing company. Contact us or call 678-456-6919 for more information.