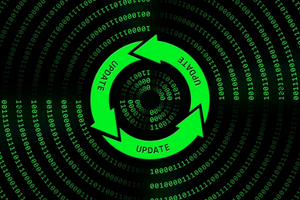 Sage 100 2022 offers many desirable features. Sage officially acquired the Production Management product code from its developers, and the new Sage 100 2022 has been released without requiring a separate Production Management installation. Additionally, the company has added four core modules.
It's vital to use the latest version of Sage 100 (2022). Not only does it offer improved features but updating to the latest ensures the highest possible security. It also ensures that your system has all the necessary patches and updates for maximum long-term use and efficiency.
New Features of Sage 100 2022
The big news for Sage users is the inclusion of Production Management. It's no longer a separate installation. Features of Production Management that will make your work easier include:
Employee Maintenance: Add required information including telephone details, email addresses, payment methods, and autopay hours.
Labor Entry: Import labor entries using the Labor button on the Pay Cycle window and simplify your payroll. Adding labor into a primary and secondary grid provides more details to better understand how it is utilized.
Materials Management: The Materials Where-Used Inquiry will provide up-to-date materials usage information in work tickets or templates.
Work tickets: New to Sage 100 2022, work tickets allow you to manage tickets and steps. You can define default classes on work ticket templates and include Labor and Material and Cost Completion methods. It also enables the use of Visual Process Flows, and you can add attachments to work tickets.
Better Visual Process Flows
Do you design your own workflows? Sage 100 2022 has been updated to include new functions for custom workflow design.
New visual guidelines: These appear when you start to move an element. It makes aligning visual elements simple. Underlining is also simplified with an underline button. Plus, you can enter text without clicking Enter.
Select multiple elements simultaneously by using the Shift key after highlighting them with your mouse. This feature will make it easier to move or reassign elements, or to create a new group. You can also move the Actions window with the arrow buttons.
Improvements to the Work Ticket Management enable you to enter work tickets, labor entries, and post material issues, as well as close the work ticket. Printing forms and reports and viewing inquiries is also now part of Work Ticket Management.
Sage 100 2022 Just Keeps Getting Better
There are a few other features added to Sage 100 2022 that we love, including fixes to "Quotes" and "Allow employees with other pay cycles for bonus and commissions" checkboxes in receivables. This makes it much easier to find customer quotes and critical order data, issue extra pay runs for bonuses, and more.
Sage has also simplified inventory management with checkboxes for types of orders. Inventory images may now be added in multiple formats including .jpg, .png and .tiff files.
Lastly, if Production Management is installed, you can also include work ticket quantities in the quantity available calculation when running the Inventory Management setup wizard.
So, for those of you running an older version of Sage: don't wait. Update today. With so many new features, fixes, and tweaks, Sage 100 2022 is the best platform to support your company's growth and efficiency.
EMERALD TC
Emerald TC can help you choose the right ERP system for your needs. Contact us or call 678-456-6919 for more information.