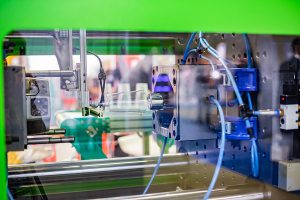 Running a warehouse and distributing products is a monumental challenge. Doing it in the most efficient, cost-effective, and high-quality way can often seem impossible. Without a centralized system for your data or streamlined and automated processes, your customer and employee satisfaction, efficiency, and profitability will not reach their full potential.
Luckily, with the right tools, your manufacturing business can thrive. One of the most important tools for manufacturers is a modern ERP that is customized to their needs. The powerful Sage 100 ERP can be customized to add many important capabilities specifically designed for manufacturers.
Here are some of the most important ways Sage 100, along with integrations and add-ons, can increase your efficiency and, therefore, capacity and profitability.
Enhanced Inventory Management
Inventory management is crucial to the success of manufacturers and distributors. Sage Inventory Advisor is a cloud-based solution that replaces manual systems and processes with automated alternatives. With Sage Inventory Advisor, you can continuously monitor inventory levels and set alerts whenever the quantity of a particular item gets low. With this add-on, you can also analyze real-time sales and inventory data to produce high-quality forecasts.
Customization and Integration
Sage 100 can be endlessly customized and integrated with third-party systems such as your e-commerce platform or Microsoft 365. Through customization, you can improve the user experience, create custom workflows, and easily collect all the information you need to stay compliant with relevant regulations. Your business is unique, so your software solutions should be, too.
Cloud-connected Platform
Sage 100 is a cloud-connected platform that allows you to stay in control of your data while benefiting from cloud-based services. You can access important information remotely as well as on mobile devices. Sage takes data security very seriously, which means your data in the cloud will be well protected.
Business Intelligence and In-Depth Reports
With Sage 100 for Distribution, you can generate reports on backorder information, detailed sales history, stock status, item pricing, valuation, sales analysis, turnover, and more. Built-in business intelligence and machine learning tools allow your ERP to grow with your business and adapt to your specific needs. You can even create customized dashboards to keep the most important information at your fingertips.
Unparalleled Visibility
You need accurate, detailed, and real-time data about your business to make informed decisions. Sage 100 allows you to keep track of processes on the shop floor, manage capacity, assign tasks, schedule orders, and more. You can track items by lot or serial number and can automatically calculate dates for labeling. Sage Inventory Advisor provides a crystal-clear picture of your inventory, so customers never get the frustrating message that the item they ordered is actually out of stock. With an ERP, you can create a centralized "source of truth" for your entire organization.
Efficient and Automated Operations
Above all else, using Sage 100 and its add-ons allows you to operate more efficiently by streamlining and automating processes. For example, Scanco provides a seamless multi-bin and warehouse management system that is fully integrated with Sage 100. You can also integrate solutions for bar coding, credit card processing, returns, and more. Sage can even import sales tax data and automatically apply it correctly to your items.
Want to Learn More About Sage 100 and Manufacturing?
Are you looking to implement Sage 100 or expand your current installation with add-ons or integrations? Emerald TC can provide expert assistance in choosing, implementing, and customizing ERPs and ERP add-ons. We have over twenty years of experience in implementing and supporting Sage 100. Contact us today to learn more.