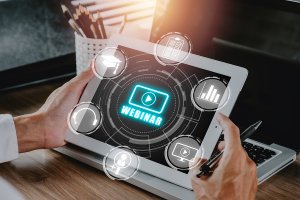 Recently, Sage has updated its guidance to Sage 100 customers who are using SMTP Auth for email integration.
Emailing from Sage 100 Will Not Shut Down on 10/1/2022
Originally, Sage communicated that when Microsoft disables basic email authentication (OAuth) on 10/1/2022, emailing within Sage 100 would not longer work. OAuth or basic email authentication is currently used in many versions of Sage 100 and allows your company to be able to do the following:
Email Invoices to Customers (this also applies to quotes and orders)
Email Statements to Customers
Email Purchase Orders to Vendors
Email remittance advices to Vendors and Customers
Email reports to your team
With the new guidance from Microsoft and Sage, active accounts using SMTP Auth will NOT be impacted. This means that Sage 100 customers utilizing in-product email services will not have a shutdown in the functionality.
Some Versions of Sage 100 Will Go into "READ ONLY" Mode Summer of 2023
Transport Layer Security (TLS) is a common methodology used for servers to communicate with each other. Some editions of Sage 100 use TLS 1.0 and 1.1 which are seen as security risks by the software industry. Most publishers have depreciated these versions and now use TLS 1.2 or 1.3. Sage is joining the other publishers in depreciating TLS for 1.0 and 1.1 if you are not upgraded and fully patched on current editions by September of 2023.
Online Services May Still be Impacted
While the Sage guidance also applies to other applications like Sage 300 and Sage Intelligence that use SMTP Auth for email communication, customers need to be aware that many online services will be impacted. So, while Sage 100 users are safe in the near term, other applications using POP, IMAP, etc. may be impacted.
Avalara has said they will turn off TLS 1.0 and 1.1 on 12/31/2022. They announced this in January of 2022, giving all customers at least 12 months' notice that they will need to be updated/patched or upgraded. Some versions of Sage 100 use TLS 1.0 and 1.1 to communicate to Avalara today to get the right rates on quotes, orders, and invoices as well as commit those invoices in the Avalara portal.
The latest information from Microsoft, including which services are impacted and what to do in the event that a customer is inadvertently blocked can be found here.
While this new guidance reduces the urgency of upgrading from older Sage 100 versions, we still recommend that all customers move to supported versions to reduce the risk of a data breach and gain additional security.