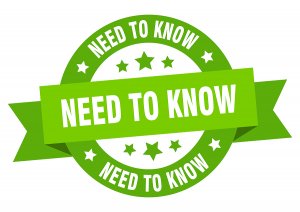 We're at that time of year when you may be wondering if a Sage 100 upgrade is necessary. There are many reasons why upgrading to Sage 100 is important, including enhanced security, new features, and updates to old ones that make this powerful ERP better than ever before. Here's what you need to know about Sage 100 upgrades.
Auto Logoff Fixed
For those running versions 202.4-2020.6 of Sage 100, you may have run into issues with the Auto Logoff. There's now a fix for it in the latest Sage 100 upgrade, so when asked, you can add a prompt for the Auto Logoff so that the user can continue working.
Payroll
If you use the Payroll feature in Sage 100, please verify which version of Payroll you are currently running.
How can you find out which version you are running? Follow these instructions.
Choose File from the upper left corner of Sage 100
Then choose RUN.
In the RUN prompt, type in: *INFO
The System Information screen should now display your current Library Master version, the number of licensed users, whether you are on a subscription (and if so, its expiration date), and your installed Payroll version and expiration date.
The current version release of Payroll is 2.22.3. If you have an older version, consider updating it during a Sage 100 Upgrade. This ensures that both the latest enhancements and fixes are available to you.
Please note: if you upgrade Payroll, you aren't required to upgrade any other Sage 100 module. You will need to have all users log out and stay off the system while the upgrade is installed. This usually takes 15-30 minutes.
License Verification
Are you a Sage 100 subscription user? If so, pay attention, because Sage will be updating their license verification method. License verification is required to validate a Sage 100 license. Moving forward from summer 2023, you'll need to use a supported version to continue to use Sage 100 if you are on a subscription basis. That's another great reason for a Sage 100 upgrade—you'll need that supported version to ensure your license is validated.
What happens if your license cannot be validated? Sage 100 converts into read-only mode until you can get it updated. Sage supports only the current version plus two prior versions, so be sure to upgrade if you're on an older version.
Need a Sage 100 Upgrade?
Be sure to advise your network support person that Windows 2022 is approved for use with the latest edition of Sage 100. It also works with 2019, 2016 Standard, and 2012/2012/R2 624-bit.
Windows 7 is no longer supported. Windows 11, 10, and 8.2 are supported, but require a Pro or Enterprise version of Sage 100.
We strongly suggest a Sage 100 upgrade now rather than waiting for Summer 2023. Upgrading now means you'll have plenty of time for the upgrade rather than rushing to get it done before your license can no longer be validated.
Sage 100—Time to Upgrade
Sage 100 offers many important and useful features, including core accounting, business intelligence, CRM, and more. The separate Payroll module makes it easy to manage and issue payroll directly from your ERP. Plus, manufacturing editions make this ERP especially useful for manufacturing companies who need forecasting, estimation, and other functions.
Contact Emerald TC for more information about a Sage 100 upgrade or Payroll module updates.