Emerald TC Rewrites Integrated Technology Group's Future With Sage 100
Integrated Technology Group (ITG), a wholly owned division of Vernon Library Supplies, develops, manufactures, sells and supports automation technologies to assist libraries and schools in improving operational efficiencies to better serve their patrons. Some of ITG's offerings include self-checkout, Radio Frequency Identification (RFID) technology, Automated Materials Handling (AMH) systems, computer reservations, security, consulting services, and training.
Since establishing ITG, Vernon Library Supplies, Inc. has grown over 400%. With such a large increase in business, ITG quickly realized they needed more functionality out of their internal software system. However, due to considerable customizations within their solution, an upgrade was going to be very costly. Jeff Carey, Controller for ITG recalls, "We decided that if we were going to make such a large investment it would be worthwhile to research all of our options to ensure we had the best solution for our needs."
In addition to gaining better functionality, ITG also had specific goals, including linking the Vernon Library Supplies website to ITG's accounting program in order to streamline order processing and finding a solution that could be customized without negating the ability to perform upgrades.
A Failed Installation Leads to a Better Partnership
After exploring their options, ITG decided that Sage 100 would provide a better overall solution for their company. With full-featured accounting functionality in a high-performing, flexible, and easy to use solution, it could meet their current requirements and expand with them as they grew. "We liked Sage 100 because of the way it is structured—with user defined fields that are separate from the main data tables—and because of the fact we could pick and choose only the modules that we feel are necessary for our company," explains Jeff.
Unfortunately, the initial solution provider had installed the software incorrectly and failed to deliver what they had promised. After installation, ITG wasn't getting the functionality they had expected, and they were left with a system plagued with issues. "We had a constant stream of error messages, and I spent most of my days troubleshooting and trying to solve problems," said Jeff. ITG decided to look for a new partner who could help them. They turned to Sage for assistance, who in turn referred ITG to Emerald TC.
"From the minute Cherry at Emerald TC walked in the door we knew this was going to be a great relationship," remembers Jeff. "She was not only professional, but personable as well. I was especially impressed by how she was able to adapt her presentation to show us how they could configure the software to better meet our needs. She assured us that the issues we were having were solely due to a bad installation and poorly written workarounds, not the software itself."
According to Cherry Williamson, Partner at Emerald TC, "When I had my first meeting with ITG, the chemistry was right. Understanding their pains and knowing the skills of our consulting staff, I knew I had a great match. Jeff was a great communicator, which made our job so much easier."
A New Chapter for ITG's Software Solution with Sage 100
The first thing Emerald TC did was study ITG's database in order to determine what the underlying issues were and whether they could be fixed. They ultimately decided that it would be best to start from scratch and reinstall the software in order to ensure an error-free system going forward. Once completed, they not only assisted ITG in achieving their goals of an integrated website and accounting program, but they also assisted them in many other ways. They helped ITG add user defined fields, enabling them to better track their marketing; showed them how to distribute data from query mode to a spreadsheet with the click of a button; and segregated ITG's data from Vernon Library Supplies' to allow for easier reporting.
Jeff recalls, "We originally had both Vernon and ITG set up as one company within Sage 100. This meant that the customer bases, inventories, and other data were intermingled, creating difficulties for the accounting staff on both sides of the company. Emerald resolved these challenges by setting up ITG as its own company within Sage 100. This saved the staff considerable time by giving them access to the right data, while still allowing me to recombine the data for financial reporting. It's a win-win situation for all of us."
Emerald TC Provides a Happy Ending
With a recent upgrade to the newest version, and an added Work Order module to help ITG better track costs, Jeff couldn't be happier. "With our recent growth, we are better able to streamline our processes and determine ways to improve our operations. For example, I realized that we had very high quantities of production supply line items, which I suspected may have been coded improperly. We recently decided to add the Work Order module, which will allow us to track specific details of data, costs and workflow. I am looking forward to learning more about this intuitive module and believe that it will help us save a significant amount of money in the future."
Choosing Sage 100 has ultimately been a successful endeavor for ITG, thanks to Emerald TC. Jeff concludes, "Sage 100 is well worth the investment. I would recommend both: Sage 100 as a software solution and Emerald TC to anyone who needs help with their systems. There has never been a time that Emerald TC has not been able to meet our needs. Their intervention, support, and personal touch have helped us become a much more efficient company."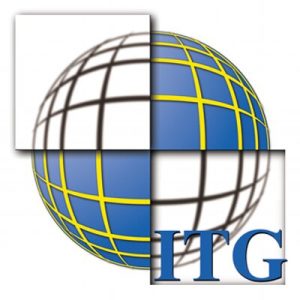 "I would recommend both Sage 100 and Emerald TC to anyone who needs help with their systems. Emerald TC's intervention, support, and personal touch have helped us become a much more efficient company."
Jeff Carey, Controller
Integrated Technology Group
CHALLENGE:
Integrated Technology Group had grown over 400% and was no longer getting the functionality needed out of their internal software program. Unfortunately, they turned to a solution provider who failed to deliver.
SOLUTION:
Emerald TC studied ITG's database to determine the best course of action, which was ultimately to reinstall their Sage 100 software.
RESULTS:
ITG now has an integrated website and accounting solution that they can count on. Additionally, they have been able to streamline their processes and improve overall operations.
CUSTOMER:
Integrated Technology Group
Industry: Library Automation Technology
Employees: 50+