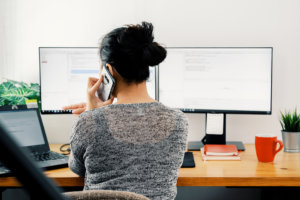 Here at Emerald TC, we're invested in your business success. That's why we provide a variety of services to pair you with the right business management solution and maintain that solution well into your future. We believe your business software is only as good as your software provider, and we continue to strive to be the best in terms of our services and solutions.
From business consulting to software implementation, training and support, our team is dedicated to meeting your business needs and expectations. We even provide custom development for your more specific and unique software needs. Take a look at our current services:
Interested in any of the above services? Give us a call today to see how we can help your business achieve new levels of success.
Serving the municipal areas of Atlanta, Georgia; Birmingham, Alabama; Nashville, Tennessee; and more.