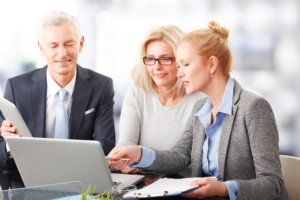 Emerald TC has a proven implementation methodology that is well organized, thorough, and structured. Our consultants maintain a high level of product knowledge and certification, and work hard to follow the concise project plans that are developed at the start of a project. Whether its software implementation, report generation, or data warehousing, we are committed to custom-tailored training and support, complete project management, streamlining the implementation process, and minimizing your implementation risk.
Before any sale, we study your organization carefully to determine which software will work best. We stand behind our recommendations, and make sure all elements work as expected.
Emerald TC is an Acumatica Partner and a Sage Software Partner and Master Developer, representing: Sage 100cloud ERP,  Sage 500 ERP, Sage CRM, Sage HRMS, Sage PFW, Sage Fixed Assets, Crystal Reports, and FRx.
After your system is in place, we're here for training and ongoing support. We can't always eliminate Murphy's Law, but we can promise to make things right, so your system works almost invisibly for you. We respect what goes into making a software decision. We will be by your side long-term, because when you succeed, we do too.
"Emerald TC is a great consultant. I had a good relationship with them on the phone even before we met in person. They know Sage 500 ERP inside and out, having performed so many implementations in the past. Also, they have experts on staff to resolve issues, for speedy troubleshooting. I was glad to have them at our side, and highly recommend them to other manufacturers."
Kirk Evans, CFO 3D Corporate Solutions
Providing business software, support and services throughout the Southeastern United States including the municipal areas of: Atlanta, Georgia; Birmingham, Alabama; Nashville, Tennessee; and others.
Get information on financing for your equipment or software purchase.