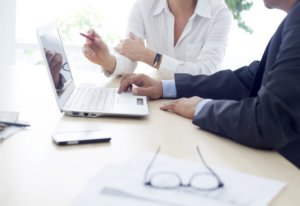 Emerald TC serves the municipal areas of Atlanta, Georgia; Birmingham, Alabama; Nashville, Tennessee; and more. We have perfected an implementation methodology that is well organized, thorough, and structured. Our consultants maintain a high level of product knowledge and certification, and work hard to stay on top of the changing trends and technologies. Our overall approach to supporting technology projects has the following highlights:
Emphasis on project planning and ongoing communication.
Completing separate design and implementation phases.
Re-estimating resources and costs following the results of the design phase.
Tailoring and adapting our support to the unique needs of your organization.
Conducting a structured conference room pilot to meet design and education objectives.
Documentation of design requirements and implementation plans, including testing, training, and roll-out plans.
Documentation of project issues and proposed enhancements.
Conducting appropriate quality reviews to ensure effectiveness and efficiency.
Preparing status reports and conducting progress updates with the management committee.
"Your software is only as good as your implementation – and having worked with Emerald TC 3 times now, I can tell you that they understand your needs and know what has to be done to get you up and running successfully."

Patricia Placek, Controller, ApolloMD

Providing business software, support and services throughout the Southeastern United States including the municipal areas of: Atlanta, Georgia; Birmingham, Alabama; Nashville, Tennessee; and others.