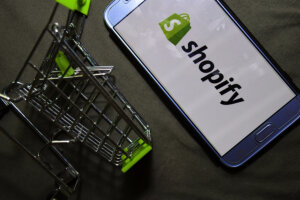 Shopify Acumatica integration can take your business one step closer to its growth and expansion goals. When you have a complete picture of your business, and all sales channels are connected with accounting data, you can make better decisions.
The Shopify platform recently announced a new global ERP initiative intended to help large merchants link their ERP systems directly to their Shopify store to create a one-stop e-commerce ERP solution. Thanks to this initiative, a Shopify Acumatica integration is now a reality. The Acumatica native connector is making it easy for companies to synchronize their e-commerce and ERP data and reap the many benefits of an integrated platform.
Benefits of Acumatica Native Shopify Integration
The connector is called Acumatica Native Shopify Integration. Orders, inventory tracking, customer management, order fulfillment, product information, and more can be handled efficiently through either the ERP or e-commerce side of the connection.
If you own a Shopify-based business, you can now connect your e-commerce platform to vital data such as inventory, finances, accounting, and more. Bi-directional data flows ensure real-time data that can be used to gain better insights.
There are many other benefits of using the Acumatica native Shopify connector for integration. These include:
Seamlessly shared data. Products and product details, inventory data, orders, shipments, tracking information, and customer information are all synced.
Control of data. Merchants can ensure proprietary data will seamlessly and securely flow between their Shopify admin and their ERP by installing apps that are certified and recognized by the Global ERP Program.
Time and money savings. Integration with certified ERP partners means businesses can avoid costly custom implementations, tapping instead into prebuilt native connectors that make it fast and easy to connect systems.
Impact on Customer Experience
By having Acumatica and Shopify connected, customers benefit in many ways. First, they'll have up-to-the-minute information on the Shopify portal thanks to the shared data. They'll be able to see if an item is in stock, on order, or back ordered.
Customers can also receive the same information, no matter which channel they use to connect with your business. Because all information, including order data and shipping information, can be viewed through Acumatica, everyone accessing their account sees the same information.
Benefits for Your Business
There are also additional benefits for your business. If an order comes through Shopify from a customer whose account is on hold for any reason, you'll be able to see it immediately in Acumatica. You can also view returns, refunds, and more, ensuring you can provide the best possible support to your customers.
The big-picture view of customer, channel, finance, accounting, and inventory data can also help you make better business decisions. This is the kind of data that improves business intelligence and provides great material for insights into all aspects of your business.
E-commerce Success
The pandemic forced many business-to-business sellers to consider an e-commerce solution even if they'd thought they would never sell online. The resulting demand made it imperative that companies such as Acumatica offered a strong e-commerce solution. The Acumatica Shopify integration is one result of that demand.
Now, with the cloud-based ERP solution integrated with one of the world's most powerful and popular e-commerce solutions, businesses can run multi-channel retail and e-commerce operations and manage every aspect of their business through one interface. Inventory management, customer support, shipping, order tracking, returns, and accounting are all synchronized. Acumatica customers will now be able to experience omnichannel commerce thanks to Acumatica Shopify native connectors.
Emerald TC
Emerald TC provides software and consulting for manufacturing companies. We can help you choose the right accounting software, ERP system, payroll, or other software for your needs. Contact us or call 678-456-6919 for more information.