Make Sales Tax Easy.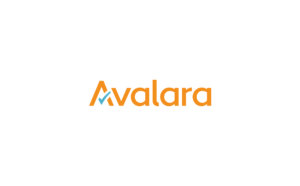 Avalara AvaTax is an end-to-end sales tax management and compliance solution that connects with software you already own, allowing you to automate the sales tax process directly in your ERP or accounting system. Avalara AvaTax delivers instantaneous sales tax decisions based on precise geo-location in more than 12,000 taxing jurisdictions in the U.S. Providing users with real-time access to the most current rates and taxability rules within any ERP or billing system, Avalara AvaTax is changing the game of sales tax management and compliance.
With Avalara AvaTax, U.S. sales tax and VAT calculations are applied as the transaction takes place via a secure, encrypted Internet connection that doesn't disrupt your workflow. Tax tables for new locations are automatically assigned and maintained, and rates are calculated behind the scenes and automatically applied to each transaction. Summary reports and detailed reports can be generated on-demand, providing users with all the information they need to ensure compliance and stay in-the-know.
Features
Avalara AvaTax contains unique features designed to provide you with a full and complete sales tax management and compliance solution. Features include
Address validation
The AvaTax calculation engine encompasses the most accurate and up-to-date address data available. All input addresses are automatically checked and corrected for errors and five-digit zip codes area appended to nine-digit zip codes for further accuracy.
Sourcing rules
Using advanced geocoding technology, transaction addresses are pinpoint positioned within all application jurisdiction boundaries. Geo-positioning provides the basis for precise identification of tax jurisdictions and roll-up to a total tax rate.
Jurisdiction assignment
The AvaTax service includes researched and validated system tax codes which provide highly accurate product taxability assessments and ensures the correct rates are calculated for all products and services.
Product Taxability
Programmed with the latest information for handling destination based, origin based, and hybrid sourcing rules, AvaTax ensures the most accurate possible assignment of tax rates for individual transactions.
Reporting
AvaTax generates summary and detailed reports on demand, easily and accurately. Users can export data for filing or for complete end-to-end automation.
How it Works
Do you need to take control of your sales tax situation? Give us a call today to learn how Avalara AvaTax can work with your ERP system to provide you with end-to-end compliance and accuracy for all of your transactional tax needs.