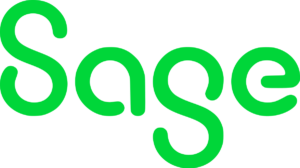 Sage 100cloud offers a broad selection of feature-rich solutions including
Core accounting and finance
Business intelligence
Customer relationship management (CRM)
eBusiness
Human resource management (HRMS)
Payroll
Manufacturing
Distribution and inventory control
Sage 100cloud: The ERP That Grows With You
Sage 100cloud offers maximum flexibility to drive profits up and costs down. Its modular design allows you to choose the functionality and platform that best suit your business needs now. As you grow or your needs change, you can add modules and grow with the same user interface moving up to a more powerful ERP system.  Its low cost of ownership makes Sage 100 the perfect solution for small to midsize businesses. Customization is easy and upgrade-safe.
Sage 100: Three Versions to Fit Your Needs
Sage 100 Standard: This standard version provides you with the tools you need to effectively and efficiently manage and grow your business. Sage 100 Standard is perfect for companies that have outgrown Quickbooks and need more advance features.
Sage 100 Advanced: This advanced version of Sage 100 provides support for multiple locations and remote users. By utilizing thin-client technology, Sage 100 Advanced delivers more processing power, enhanced data integrity, remote access support and scalability.
Sage 100 Premium: The premium version offers the benefits of Sage 100 combined with Microsoft SQL Server's efficiency, scalability and flexibility.
Sage 100cloud: A Modern Interface With Subscription Pricing
Sage 100cloud provides more flexibility in a modern package. In addition to all of the great features in Sage 100, Sage 100cloud has a web-like user interface with that will shorten your learning curve and increase your efficiency. See Sage 100cloud in action by watching this video demonstration.
A Sage Subscription Plan allows you to manage your cash more efficiently and effectively. By spreading the costs of your software contract over monthly payments, you don't need to make a large up-front investment . Plus, you have the ability to adjust costs to the actual usage of your solution on the go and adapt to new business needs by adding or removing users and/or functionality. This provides the peace of mind that you will continue to receive the support and software upgrades that keep your system running at optimal levels.
Serving the municipal areas of Atlanta, Georgia; Birmingham, Alabama; Nashville, Tennessee; and more.
Get information on financing for your equipment or software purchase