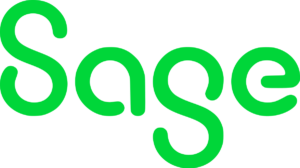 For more than 25 years, Sage Fixed Assets accounting software has been a leader in providing quality fixed asset accounting solutions. Easy to install, customize, and use, Sage Fixed Assets is a comprehensive, seamlessly-integrated fixed asset management solution perfectly suited for businesses and organizations of any size—whether you have 10 assets or manage a system requiring the power of a Microsoft® SQL Server® infrastructure. Sage Fixed Assets accounting software provides fixed asset depreciation calculations for financial and tax reporting, asset inventory reconciliation, customized reporting, and construction in progress management, helping companies manage their vital fixed assets.
With Sage Fixed Assets, you can choose the modules that are important to your business.
Sage Fixed Assets – Depreciation helps you manage the entire fixed asset life cycle from acquisition to transfers and disposals. It can help you prepare your year-end financials, allocate costs, calculate depreciation, eliminate redundant data entry, and store digital images of key asset records.
With Sage Fixed Assets – Tracking, you can conduct thorough physical inventories of your fixed assets with an easy graphical step-by-step processes and mobile devices.
Sage Fixed Assets – Planning helps you take control of your fixed assets through flexible management of capital budgeting and construction-in-progress projects.
Sage Fixed Assets – Reporting provides an endless set of custom reports that can help monitoring and decision-making.
For live and pre-recorded webcasts and demos on Sage Fixed Assets click here.
Get information on financing for your equipment or software purchase
Providing Sage Accounting Software sales and support throughout the Southeastern United States including: Atlanta, Georgia; Birmingham, Alabama; Nashville, Tennessee; and others.