Warehouse Management
The right ERP warehouse management software can make a big impact in your business. It can help you improve efficiency, automate business processes, and reduce costs. By partnering with ETC to implement, customize, and support your ERP warehouse management software, you can increase sales, improve supply chain management, and make your customers happy.
A cloud-based WMS and ERP solution offers users modern mobility, allowing them to connect to their critical data and monitor their complex warehousing operations at any time of the day or night using a web-enabled device of their choice. The end goal of every warehouse operation is to provide customers with a seamless shopping experience and to deliver their orders as promised and on time.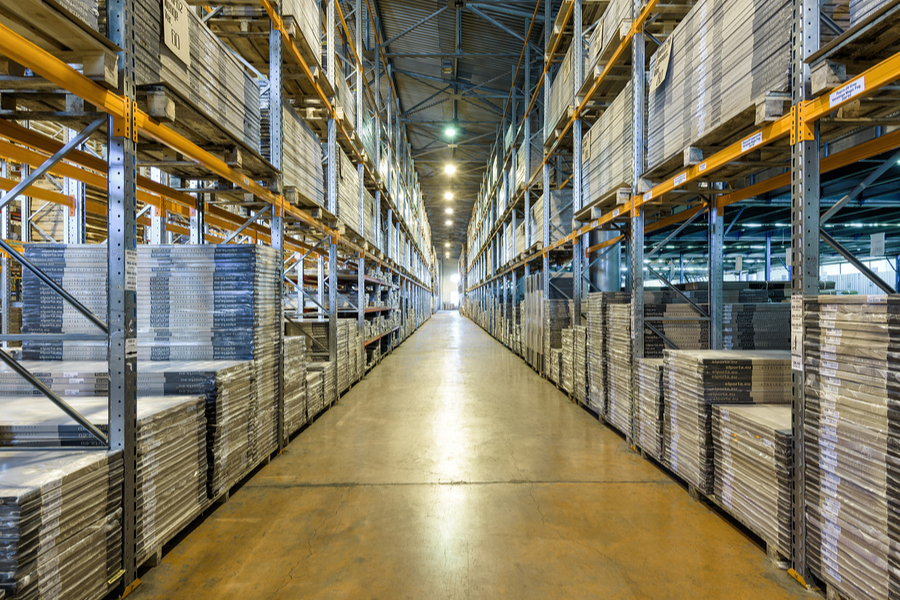 Acumatica WMS
Sold as part of Acumatica's Distribution Edition, Acumatica WMS extends Order Management and Inventory Management with barcode scanning for warehouse and inventory transactions. Accurately and efficiently manage your advanced warehouse needs in commerce, wholesale, manufacturing, retail, and other industries.
Automated Inventory
Manage inventory levels—including in-stock/out-of-stock items, turnovers, receipts, and shipments—in single or multiple warehouses without manual processes or paper-based spreadsheets and have updated inventory data available with a click of a button.
Streamlined Fulfillment
With automated workflows, barcode scanning with a mobile scanner, and preprinted smart scan sheets (or paperless directed picking) for wave or batch picking, managers and warehouse clerks have the tools they need to perform their warehousing duties effectively and efficiently.
Reduced Errors
Audible and visual indicators on the scanner alert workers when incorrect scans occur and serial lot and serial number tracking ensure that mistakes in picking and shipping are eliminated, thus reducing picking errors and increasing productivity.
Role-Based Dashboards
Receive real-time, configurable insights into key performance indicators, such as employee productivity, on-time shipping ratio, order fill rates, late orders, return rates, and more.
Key Features
Pick
Generate pick lists and packing slips, including wave and batch picking and bulk processing. Prioritize picking queues with paperless picking. Auto group items and shipments, calculate the best path for each picker, and split the wave or batch worksheet into separate pick lists for the available pickers.
Use barcodes to speed up picking process
Barcodes on pick lists prevent picking items not included in the order
Pack
Provide adequate package size and packing material to ensure safe transport
Support barcodes and lot/serial numbers to ensure accurate order completion
Easily correct errors in amount, weight, items, and so on
Integrate with digital scale and printer to automatically weigh and print labels and packing slips
Ship
Select shipping provider: UPS, USPS, and FedEx, as well as international carriers with ShipEngine
Ensure prompt pickup through your preferred carrier
Automate shipment label generation
Set up automatic tracking on all shipments
Notify customers of shipment progress through each stage of order fulfillment
Dashboards
Stay on top of your business with role-based dashboards. Dashboards provide real-time, configurable insights with actionable drilldowns for key performance indicators.
Side Panels
Distribution side panels provide users with direct access to vendors, items, and order details.
Turnover
Manage warehouse and retail operations with real-time insights into inventory turnover.
Automatic Data Capture
Automate routine picking, packaging, PO receiving, putting away, transferring, and physical counting tasks with customized workflows and form modes.
Lot and Serial Tracking
Serial and lot numbers are scanned and printed on the pick list and packing slip, so there can be no mistake about what was picked and shipped.
Monitoring Warehouse Operations
Monitor warehouse operations with personalized dashboards, timely alerts, and clear data visualizations –all on the phone, tablet, or device of your choice.
Fewer Mistakes, Happier Customers
Efficient barcode scanning and verification of picked items eliminate over-shipments, under-shipments, and shipping incorrect items.
---
Scanco WMS
Scanco Software meets the needs of thousands of distribution and manufacturing operations with an extensive line of warehouse management solutions designed to integrate with ERP solutions. Scanco has been providing top-tier barcoding applications to businesses since 1989.
Meet the future of Warehouse Management for Sage 100cloud ERP—Warehouse Automation.
Designed with more than 26 years of experience in barcoding automation, Warehouse Automation will forever change the way you work. Manage your warehouse in the cloud on iOS, Android, and Windows. Provide your customers with accurate levels of inventory they can count on. Increase ship time and decrease errors with devices you have in your pocket. Achieve all this with a seamless integration to Sage 100cloud ERP. Automate your warehouse with the latest in technology and cloud reliability from the leaders in mobile technology.
Scanco provides a seamless multi-bin and warehouse management system WMS functionality integrated for Sage 100cloud ERP. It has quick startup times and simple design, and it can be set up for more advanced needs utilizing WMS features. Built-in comprehensive Directed Picking and Directed Putaway features operate seamlessly with Sage 100cloud ERP. It is compatible with most extended solutions, developer enhancements, and business object integration.
Important features:
Directed Picking
Directed Put Away
Wave Pick Sheets
Transfer and Rotate Inventory
Radio Frequency, Wireless and Apple iOS Integration
Reserve and Release Inventory
License Plate Pallet and Case Pack Inventory
There are three different versions of Scanco WMS.
Scanco WMS Essentials
Scanco WMS Essentials allows you to automate your cycle counting and year-end physical count. This solution also eliminates paper counting and data entry. By adding hardware accessories, users can scan barcodes, look up items, and send counts to Sage 100 in real time.
Scanco WMS Advanced
Scanco WMS Advanced provides all your barcode scanning needs with many hardware accessory options. This solution includes multi-bin functionality, directed order picking, proof of delivery, and other advanced functions.
Scanco WMS Professional
Scanco WMS is the most robust solution for complex operations. This solution allows you to easily manage pallets from any mobile device. It also includes Scanco Dashboard, a business intelligence tool that provides real-time insights into your operations.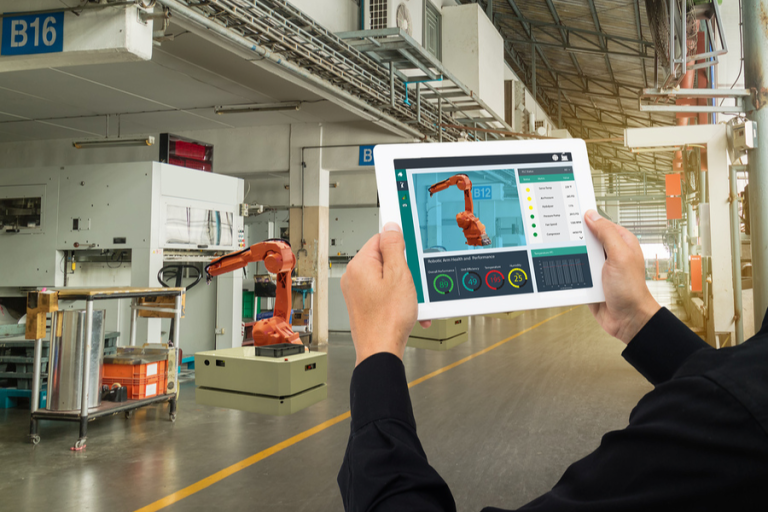 The first industrial robot was produced in 1956 and could move material 12 feet. Needless…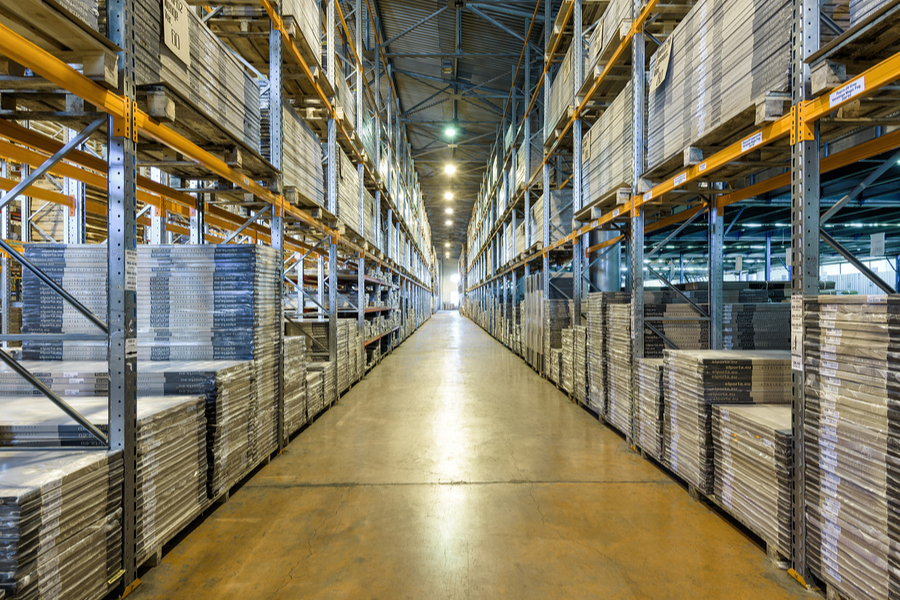 Understanding and acting on the metrics of your warehousing and distribution business is essential to…
By now, you've probably heard of the term Industry 4.0 and the many manufacturing software…