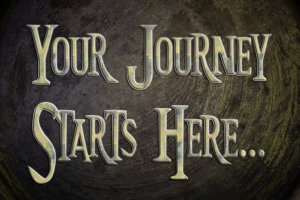 It is said that a journey of a thousand miles begins with a single step. Whether you're heading out on a family road trip for summer vacation or hopping on a plane for a business trip, you must take one step at a time to get where you're going.
The same is true of ERP implementation. Take it on all at once and you'll quickly be overwhelmed by the scope of the project. Fortunately, we've outlined not only the first step, but also the next four after that for you. These first five steps will set your company on the best path for a successful ERP implementation and a myriad of resulting business successes.
The First Five Common Steps of ERP Implementation
Know What You Need: Before looking for a solution, you must first determine the organization's needs. In this first stage, be prepared to conduct a careful and thorough inventory of your business' needs. Include participants from multiple disciplines and representatives from every group who will use the ERP system. The goal is to gain a comprehensive and complete understanding of the organization's needs, tools, resources, and challenges.
Evaluation: It might be tempting to go with the first vendor you meet, especially if you've not dealt with an ERP before. Be sure to look at different vendors and offers to evaluate the pros and cons of each. Then match needs to ERP systems to find one that addresses the most needs at the best cost.
Gap analysis: Is there anything missing between what you need and what's available on the market right now? It's a smart idea to go back to the vendors you are considering and ask how these gaps may be addressed. There may be additional tools from the same software company that easily and quickly address the gaps, or even options to create a custom solution.
Training: No matter how intuitive your new ERP software may seem, everyone who is going to use the new ERP system will need training. Work with the vendor to create a training program that addresses the organization's needs, schedules, and scope. Some companies may only need one day of training while others benefit from more. Make sure you slot in extra time for hands-on training and refreshers later.
Testing: Before the system is rolled out to the entire company, it should be tested thoroughly to make sure it's pulling data correctly and providing the desired information.
Time to Roll Out!
After the system is rolled out, take notes of any questions, problems, or issues users notice. Identifying someone who can be the single point of contact for questions and issues helps resolve issues faster. It's easier to have one point of contact or one system expert in place. That person can answer quick questions about the system and contact the vendor for additional support.
An ERP system shares and distills data from across the organization into reports and data that can enhance every aspect of your business. Sales, marketing, supply chain, operations, finance, and human resources all benefit from the new system. Once your system is in place, silos break down and data helps make everyone's contributions to the company transparent. Business decisions can be made based on data rather than guesswork. Your ERP's far-reaching effect irons out any chaos into a systemic design for continuous delivery of positive output. These positive benefits are enormous.
And all you must do is take it one step at a time.
EmeraldTC's ERP Solutions
Looking for the right company for the journey? EmeraldTC will walk all five steps—and beyond—with you. From cloud ERP solutions such as Acumatica to Sage 100 mobile solutions, we have just the right solution for your business to take control and move forward with greater connectivity and visibility. Learn more about our products here, or call us today at (678) 456-6919.