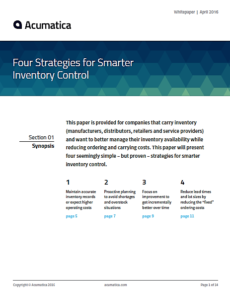 Thank you for downloading our complimentary whitepaper. We hope you find it both informative and useful. It may be accessed immediately through the link provided below.
Download "Four Strategies for Smarter Inventory Control" here.
Additionally, we will be sending the link to the email address you provided in the event that you'd like to access the whitepaper again in the future. It should arrive in your email inbox soon.
Thank you!
Emerald TC