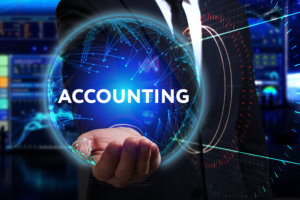 There are many benefits achieved from integrating accounting inventory software. Your ERP system offers accounting and other processes that help improve efficiency and productivity. The benefits of integrating this system with accounting inventory software include time savings, avoiding data entry errors, and faster, simpler implementation. A consolidated database also virtually eliminates data errors and enhances the speed with which you can run reports and analyze information.
It's this last benefit that we'd like to address because it's one often overlooked by manufacturing companies seeking accounting inventory software. Warehouse data, fully integrated into an ERP system, enables inventory control with superior accuracy. Cloud-based ERPs that run through internet browsers also enhance the speed with which databases can be updated. There are virtually no delays when reconciling inventory levels with current stock, for example, so your customer service representatives can provide accurate answers when customers call to see if products are in stock.
What if you don't have an ERP system now? You may be thinking that it's better to wait until the new year to implement a new ERP. After all, you can start fresh with the new fiscal year, right?
New ERP systems can be easily updated with data from your old system thanks to common file formats like CSV and others that move easily between systems. You don't have to wait to upgrade to a new system if you choose to implement one now. We can help you with the move, and it is probably a lot easier than you think!
Three Benefits of New Accounting Inventory Software
Accounting inventory software offers many benefits, but the top three include:
Eliminates discrepancies: Nothing is more frustrating than seeing discrepancies in the inventory figures. If you're taking stock counts by hand and then manually typing them into your accounting system or spreadsheets, it's easy to make a mistake, but hard to find it. Talk about looking for a needle in a haystack. With an integrated ERP and accounting inventory software, you've virtually eliminated discrepancies. Multiple databases are a thing of the past, so you won't have to worry about two sets of numbers that must be reconciled later.
Choose what you need: When you have two or more separate databases, you may have to process all transactions through standalone systems. Each system maintains its own separate database. Often companies find themselves paying for expensive custom reports or custom programming to get the two disparate systems to "talk" to each other and to generate useful reports and data. An integrated accounting inventory system, with warehouse and ERP data together, enables you to pick the data you need without worrying about the systems communicating with each other. This is the kind of flexibility that modern manufacturing companies need. You can choose which data you need, when you need it, without worrying about running special reports or working with two programs at once.
Easy to use interface: Separate systems mean two separate interfaces. Employees have to learn both systems to get useful information out of them. With an integrated accounting software system, you'll only need to train employees on one system. New ERP systems also have very user-friendly dashboards that are easier to use than older systems. Plus, if you integrate barcode scanners for inventory control and warehouse needs into your mobile devices, you'll have an easy and friendly warehouse system, too.
If you have separate software for accounting, operations, warehouse, and inventory control and you are tired of the hassle of working with separate databases, please call Emerald TC. Emerald TC is an Atlanta-area ERP consultant offering Sage, Acumatica, and other products to help small and mid-sized businesses improve their productivity and efficiency. Please contact us or call 678-456-6919 for more information.
Separate databases are a thing of the past. Shared data, used throughout multiple parts of your company, is the key to enhanced productivity. It's easier than you think to make the move to an ERP.